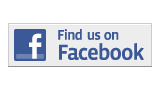 ---
News
Student Killed In Hit-and-run Accident
By Monique Madan
Monique.madan001@mymdc.net

YOUNG LOSS: The family of Miami Dade College student Tyron Richemond is mourning his death after he was killed by a hit-and-run driver on Feb. 1. PHOTO COURTESY OF JUNIA RICHEMOND
Miami Dade College North Campus student Tyron Richemond, 21, was killed on Feb. 1 by a hit-and run driver.
"My brother can't be replaced. Anything else can be replaced, but not him. When I wake up he won't be there anymore," said his sister Junia Richemond, 23.
According to Miami-Dade Police Department reports, Richemond was at the bus stop on Northwest 79th Street and 27th Avenue when Rolando Aliaga, 48, swerved onto the sidewalk, struck him and another pedestrian and then attempted to flee the scene.
Motorist Mark Brown, 49, used his pickup truck to force Aliaga off the roadway.
"God put me there; it all happened so fast," Brown said. "It was a passive way of getting him to stop. Anyone would have done it. That was a sad day for everyone."
Aliaga faces several charges, including leaving the scene of an accident involving death and serious bodily injuries, DUI manslaughter and careless driving, according to police reports. He is being held at the Miami-Dade County Correction Center with bond set at $90,000.
His arraignment is scheduled for Feb. 22 at the Richard E. Gerstein Justice Building, according to the Law Offices of Public Defender Carlos J. Martinez.
Charles Williams, 55, who was also hit during the incident, survived. He was transported to the Ryder Trauma Center at Jackson Memorial Hospital.
Williams is in critical but stable condition in the neurological intensive care unit.
Richemond was one of six siblings. Richemond was a computer art animation major at the North Campus.
"We always joked about how far we would get in life. He liked to draw and I like computers. He wanted to do something with his talent," said his best friend, Windy Bienaime. "Tyron never liked drama, never liked negative stuff. He always wanted to help people. If someone needed help in a subject, he would help them. He was a good person; quiet, but good. "
Former MDC graphic design professor Elio Ar teaga taught Richemond for three courses.
"He was a great, emerging student. I always tried to bring the best out of him," Arteaga said. "There was this one piece I particularly remember that he did in my class. It was an animation piece on his favorite rap artist, it was good. He got an A minus. Tyron spoke the bare minimum and said what was absolutely necessary. He always challenged himself."
Richemond also attended the Carrie P. Meek Entrepreneurial Education Center, an outreach center for the North Campus.
Librarian Theo Karantsalis, said Richemond would spent countless hours at the library.
"One of my best students, he was an everyday visitor. He always stood at the reference desk with eager questions. Anyone can see he was 100 percent focused. Unlike other students, he was reserved," Karantsalis said. "When he first walked in I asked him 'what's your passion? Because here you have a mission. I'll never forget it, he replied 'to be in a better position to provide for my family.'"
Junia Richemond said her brother used his financial aid money to buy groceries for the family.
"He didn't work, so with his financial aid he would help," she said.
Richemond's 5-year-old niece Sinaya Stivil said she will miss his youthful spirit.
"I'm going to miss him playing Wii with me. I would win all the time," Stivil said. "He was very funny, he made me laugh."
Richemond's funeral was held on Feb. 12 at Southern Memorial Park.
"This is not fair. My son was good. He's my best friend. He always told me, 'Dad you and me, you and me together, cause girls don't last'," said Tyron Richemond's father, Samuel Vincent . "Now he can't keep his promise. He's dead. He was so respectful, pure. He always told me: 'I want to be at the top, dad. At the top.' And I always knew he would be. He's at the top."
More News Articles
---