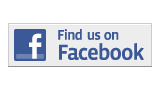 ---
News
The Art Of Play
By Gregory Castillo
Gregory.Castillo001@mymdc.net
Pokémon cards, Legos and Beanie Babies trigger playful childhood memories. But for Esquilo Preto, grappling sweeps, kicks, take-downs and esquivas (which literally translates to "escape", a staple in Capoeiristas' vocabulary) are the type of memories from his adolescences he brags about.
Preto, 34, a native of Salvador, Bahia, Brazil, teaches the art of Capoeira and has been practicing the sport for more than half his life.
Originating in Brazil in the 16th century as a survival technique used by slaves, Capoeira—a mix of dancing and martial art—has always been a part of Preto's life.
The sport's influence around the world has been steadily rising and is widely regarded as an active exporter of Brazilian culture.
"We were doing a demonstration in San Antonio...People would come up to us and say 'You're all Brazilian,' but I was the only [Brazilian] one in the demonstration," Preto said. "I spread my culture to my group around me and we took each other in."
Preto, a physical therapy major at Miami Dade College's Kendall Campus, believes that a higher education is key to spreading his art form. As a Capoeirista, it seems only natural that Preto would become a physical therapy major.
He has been practicing Capoeira for 18 years and he believes it saved his life.
"Most of my friends were drinking, doing drugs, doing wrong things; [Capoeira] kept us out of trouble. It gives us a perspective of moving on and doing better," said Preto. "The ones that didn't follow through are either dead or have a rougher life."
A member of the group Capoeira Luanda, Preto's impact on the community is not limited to his inner circle.
"It's very cool what they do because they travel everywhere and always put Capoeira before everything else," said Christopher Caballero, 19, a student at the Kendall Campus and member of Capoeira Berimbau, a separate South Florida group.
"They're trying to make sure everyone learns and experiences the art," Caballero said. Preto hopes Capoeira can keep growing and developing around the world.
"I think I'm very for tunate with the life I've had," Preto said. "We'd live in a better world if everyone did Capoeira."
More News Articles
---