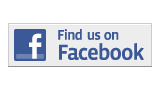 ---
Opinion
As Bad As Venereal Disease
By Andrea Orellana
andrea.orellana001@mymdc.net
Prep your switchblades, the time for tanking self-esteems and steadily-increasing self-mutilation has arrived. The Walgreens near you is stocking their shelves with hot pink Trojans and couples all across the world will be asking each other the eternal question: "why do birds suddenly appear when you are near?"
My guess is, they're coming to warn us of the imminent genocide; victims of which are well-known to all of us. Come the 14th of this month, every single year our expectations are murdered in cold blood, death by reality.
There are too many expectations and too few people actually living up to them. And with good reason.
The modern girl's biggest problem is that she grew up stuffing her face with Meg Ryan romantic comedies so by the time she's old enough to accept the consequences of cooties, she has no real concept of what a real-life, non-Tom Hanks man acts like.
When a secret admirer doesn't come out of the woodwork to serenade her on a balcony— she doesn't have—or gift her Ghiradelli sweets, her hips won't thank her for, she'll blame herself and hate the wrath this "holiday" brings.
Of course it's only a matter of time until she's hyped-up about "love" and obsessed on where to find it again.
The modern man's biggest problem with this holiday is, that in most heterosexual scenarios, society requires him to empty his wallet and make a move lest he want to end up with a more old-fashioned form of company.
I rather celebrate Presidents' Day. Occurring every third Monday in February, it asks for so little that people don't even usually know when it is. The least we can do is not let the day be overshadowed by Valentine's, the most played out combination of diabetes and heartbreak via millions of crudely cut construction paper hearts leaving billions dollars in the pockets of chocolate-makers.
And for those of you who don't share quite as bleak an outlook: quit lying to yourself. That half-empty box of Russell Stover chocolates is not there to judge.
Happy Valentine's Day and remember, should you choose to celebrate this ghastly excuse for a festivity: use protection. It's V-day not Venereal Disease.
More Opinion Articles
---