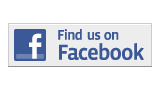 ---
Opinion
Quickfire
The Decline Of Cinema
There is a great change facing the movie industry. Late last October, legendary director Francis Ford Coppola (The Godfather) admitted on Bloomberg.com: "The cinema, as we know it, is falling apart."
He described the attempts at survival by film-makers as "basically trying to make 'Star Wars' over and over again, because it's a business."
I blame Flava Flav.
The success of Flav's resurgence into mainstream media convinced movie directors and TV executives that a revival of the past was a good idea; a concept that, in many fields of work usually means you're desperate.
The re-telling of history is a fundamental practice, but writers and directors are becoming too reliant on re-interpreting history and re-making already-classic films. Likewise, Hollywood has also decided to shove 3-D down our throats, thereby slowly morphing the average theatre experience for all.
—Rafael Tur
The Exploitation Of Charity
Product (RED), a company founded by U2's Bono and Santa Monica's councilman, Bobby Shriver, is making a killing. Partnered with famous names such as Hallmark, Dell, Microsoft, Nike, Apple and even Gap, buying a scarf could help save a life? Partially, at least.
There is a lot to be said about this particular company.
It's not very different from the Pink campaign for breast cancer in that there are multiple parties benefiting: not only charities, but stockholders too.
Both cover many bases with different products, but Product (RED) has been arguably more than secretive in how much the cause and corporate partners benefit. Note that Product (RED) "isn't a charity; it's a business model," Tasmin Smith, the company's president, says.
At least Rwanda has benefited from the company's endeavor with $22 million from Product (RED)'s consumers. There is still the question of whether or not they're exploiting a pandemic for profit.
Simple: yes, they are. The old days of not-for-profit organizations are dead, it seems.
-—Keith Gonzalez
The Closing Of Guantanamo
President Barack Obama has been trying to close Guantánamo Bay for almost a year now. He has encountered quite a few stumbling blocks, the biggest of which has Congress making it increasingly difficult for detainees to be brought into the U.S., even for trials.
Many Republicans have openly criticized the closing of the prison, fearing that the potentially dangerous detainees will not assimilate themselves into the federal prison system. I tend to agree.
Guantánamo should be kept open.
Yes, the current conditions are bad and numerous people have been tortured there, but that's no reason to shut down the foundation of an otherwise perfectly good prison.
It doesn't need to be closed, it needs to be reformed: cut out the abuse and amp up the security. Just like Rikers Island's "gay housing" section was reformed when it had issues in 2005, Guantánamo needs the same treatment.
—Rachel Rosenberg
More Opinion Articles
---