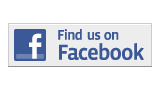 ---
Sports
Like Father, Like Son
By Hector Gonzalez
Hector.gonzalez012@mymdc.net
Miami Dade College men's baseball continues to have connections to the Major Leagues.
First baseman Ozney Guillen, 19, is the son of Chicago White Sox's manager, Ozzie Guillen.
The power-hitting infielder rebuffed a scholarship offer to the University of South Florida to play at MDC after being drafted in 21st round (668 overall) of the 2010 Major League Baseball amateur draft.
"The offer wasn't right," said Ozney Guillen, a 6-foot-3, 215 pound freshman. "I spoke to my high school coach and Carlos Marti who is the New York Yankee's area scout and they gave me the advice of going to MDC instead."
Ozney Guillen, has always had baseball in his veins, according to his high school coach at Monsignor Edward Pace Senior High School—ThomasDuffin. He was named to The Miami Herald's All Dade-County team.
"He grew up watching baseball, which is more important than having tools, a lot of the little things in baseball that you have to teach, he already knows," said Ozzie Guillen during a phone interview.
As a youngster, Ozney traveled back and forth during weekends to watch his father manage the White Sox. He eventually befriended professional baseball players like center fielder Andruw Jones, and Detroit Tigers first baseman/third baseman Miguel Cabrera.
"They would take care of me when my parents would go out. Jones looked after me," Ozney Guillen said. "Whenever I needed something like batting gloves they [would] send it to me."
Being the son of such an outspoken manager has its price tag.
"It carries a burden, some people expect things from me, as if I am supposed to know everything and do well just because I am Ozzie Guillen's son," Ozney Guillen said.
Ozzie Guillen, who has been the manager of the White Sox since 2004, and who won a World Series with them in 2005, agrees.
"People thought I was going to put my nose in the practices and games, but I stayed away to respect him and his coaches," Ozzie Guillen said. " I would show up to the games as a parent."
Ozney's teammates at MDC don't seem fazed because he is the son of a star, and neither does his Head Coach, Danny Price.
"Presently he is fighting for a job," Price said. "We are very fortunate to have some good players on our team and Ozney Guillen is one of them."
Freshmen shortstop Jorge Vega-Rosado described Ozney Guillen as a normal guy.
"He's a good teammate, does what he has to do," Vega-Rosado said. "He's brings another power hitter to our team. We joke around with him asking [him] who his dad is?"
But Ozney Guillen said he is not living under his father's shadow.
He does, however, hope to make it to the Major Leagues like his dad.
"My son is very quiet, humble and respectful, which is something I've passed on to him," Ozzie Guillen said. "He is his own type of player."
More Sports Articles
---