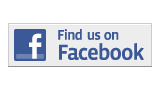 ---
Sports
Rising Lady Sharks Are Bouncing Back
By Jessica Ferralls
jessica.ferralls001@mymdc.net
With only two games left in the regular season, the Miami Dade College women's basketball team is fighting to secure the top spot in the Southern Conference.
The Lady Sharks (9-13 overall and 4-2 in conference play) have been working to improve their defense, rebounding and passing in order to reduce turnovers.
"It's been a bumpy road," said sophomore point guard, Melanie Ducott. "We started off strong and we played against tougher teams in the beginning. Now that we're in our conference, we're not playing well as we should be. Despite that, I feel we're going to win our conference."
Associate Coach Erica Redman believes that there is one thing missing that can help the team achieve their ultimate goal.
"Basically they need to communicate more on the court. Sometimes they mix signals out there and that creates miscommunication," Redman said.
Leading the charge for the Lady Sharks has been sophomore center/forward Ashley Wilkes who is averaging 21 points per game and is ranked first in individual scoring by the Florida Community College Athletic Association. Wilkes was honored as the Player of the Week (January 25-31) by the FCCAA.
"She's been a leader and has been working hard on the court playing toward her strengths. Wilkes is an all-around athlete, strong on the boards, and an excellent shooter," Redman said.
Despite the personal success, Wilkes is not content.
"We still have a lot of work to do, as far as playing down the stretch. We're really trying to make a run at states," Wilkes said.
Redman is confident in the team's potential.
"We still have a good shot at being the Southern Conference champions," Redman said. "You always hope as your season progresses, that your athletes perform well and right now, that's what's happening."
More Sports Articles
---