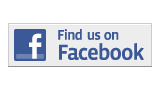 ---
Entertainment
Don't Go With It
By Brittany Esquijarosa
Britt.Esquijarosa001@mymdc.net
After watching Just Go With It, it seemed aptly titled as a desperate way to lure someone into watching the film rather than that of relevancy to the film.

Producer Dennis Dugan and Adam Sandler have partnered up once again. Dugan has re-created the 1969' film Cactus Flower into a predictable and scarcely humored adaptation.

Sandler plays his standard geeky, childlike and humorous character—which seems far past stale. In the film he portrays Danny, an major geek turned successful plastic surgeon who finds that frequently falsifying marriage helps him pick up women.

Writers Allan Loeb and Timothy Dowling generously provided Sandler's character with a slew of comical punch lines in which he executed fantastically.

As in every rom-com, the pathologically lying man-whore ultimately finds "the one." In this case, it is a much younger woman, Palmer, played by first-time feature-film actress Brooklyn Decker—who provides enough skin for any man to be able to sit through the entire film with ease.

Palmer and Danny—who is wedding ring-less for the night—ironically hit it off. That is, until she stumbles across his fictitious wedding band and demands to meet the woman in the midst of the supposed divorce.

Opposite Sandler is rom-com veteran Jennifer Aniston, who plays Katherine, a worn-out, single mother of two, who is also Danny's receptionist slash trusty go-to gal pal. Danny convinces Katherine to act as his wife to be able to further his relationship with Palmer.

Katherine undergoes an extreme makeover to be able to adequately portray the lifestyle of a plastic surgeon's wife. Aniston most likely played the part so well because she is basically transformed into her real-life self.

Not only does Danny lie about his wife, but he utilizes Katherine's children as an added bonus—and in come the stars of the film.

Bailee Madison (Maggie) and Griffin Gluck (Michael) play Katherine's children. Eleven-year-old Madison stole the limelight, with a two-hour-long pointless yet charming British accent and perfectly timed punch lines.

After various meetings, the newly fabricated family flies to Hawaii—with no real reason why. After Katherine and Danny encounter and spend a night with her high school nemesis, Devlin Adams (Nicole Kidman) the predictability ensues.

Katherine and Danny learn that they are truly meant for each other and end up in connubial bliss, this time without having to pretend.

If you're willing to settle for bland performances and a predictable plot, I'd say "just go with it", but don't complain when you wish you hadn't.
More Entertainment Articles
---