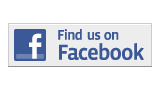 ---
Entertainment
Must-See Films At This Year's Festival
The Miami International Film Festival returns for its 28th year. This year's festival features 100 films from around the world, as well as a series of seminars hosted by industry professionals. The following are our selections for must see films at the 2011 MIFF. For more info, visit MIAMIFILMFESTIVAL.COM
Text by Jessica Medina and Mark Pulaski
Chico & Rita
Gusman Center
Friday, March 4, 2011— 7 p.m.
For the first time in its 28-year history, the MIFF will be opening with an animated feature—Chico & Rita.
The film follows the stories of Chico, an up-and-coming piano player, and his love-interest Rita, a beautiful singer with a heavenly voice. Fueled by their love of music— and each other—the couple embark on a journey that spans across multiple continents and decades.
Featuring a unique visual style and music from jazz legends Thelonious Monk, Cole Porter, Dizzy Gillespie and Freddy Cole; Chico & Rita promises to be a great way to kick off the 2011 MIFF.
The Piano in a Factory
Regal South Beach
Friday, March 4, 2011—6:15 p.m.
Saturday, March 5, 2011— 9:45 p.m.
Making its U.S. debut, Piano in a Factory is not only a tale of a fathers unwavering love for his daughter, but a comedic story of friendship and loyalty. Single father, Chen, struggles daily to take care of his daughter. His life becomes slightly more difficult when his estranged wife emerges not only asking for a divorce, but for custody of the single most precious thing he holds dear—his daughter.
To solve the custody battle, the little girl declares that she will live with whoever can provide her a piano.
Faced with this challenge, Chen goes on a journey to acquire a piano before finally resolving to build his own out of scrap steel with help from a gang of misfits. The piano may not have classical sound, but Chen will surely play a melody of the heart.
Potiche
Gusman Center
Saturday, March 5, 2011—6:45 p.m.
Potiche, starring Oscar nominees Gerard Depardieu and Catherine Deneuve, is a French comedy featuring a housewife turned businesswoman coming to her husband's aid in his time of need. Deneuve is forced to take control of her husband's umbrella business after he suffers a near-fatal heart attack. She proves to be a popular and lovable boss, even with the mayor and union leader (Depardieu). A heated battle of the sexes surfaces once her husband has a smooth recovery and wants to return to work. Will a 70's era housewife conquer a stubborn chauvinist? Check out Potiche to find out.
Mamma Gogo
Regal South Beach
Friday, March 11, 2011—6:15 p.m.
Sunday, March 13, 2011—7:00 p.m.
A semi-autobiographical, humorous, and compassionate journey of an Icelandic filmmakers experience as his charismatic and quick-witted mother, Mamma Gogo, descends into the treacherous disease that is Alzheimers.
Fridrik Thor Fridriksson portrays an unstable period in his own life, when his film Children of Nature flopped in theatres and his last salvation was its nod from the Oscars.
The uncertainty of his public life mirrored that of his private life as Mamma Gogo lost her sanity before his very eyes.
Incendies
Gusman Center
Saturday, March 12, 2011—7:00 p.m.
Incendies—currently nominated for an Oscar—is the fictional tale of Arab-Canadian twins Simon and Jeanne and their quest to unravel the secrets kept by their mother.
After her death, they embark on a voyage to the Middle East to find that their father who they thought was dead, is actually alive.
They also discover a brother they did not know existed. A compelling plot adapted from Wajdi Mouawads play of the same name, is sure to deliver a memorable cinematic experience.
Beyond
Regal South Beach
Wednesday, March 9, 2011—9:45 p.m.
Friday, March 11, 2011—9:30 p.m.
British Academy of Film and Television Arts award nominee Noomi Rapace (Girl with the Dragon Tattoo) plays Leena, a young mother of two whose abusive childhood comes knocking at her doorstep, or better said, ringing through her telephone. After receiving a phone call from her hometown's hospital about her alcoholic mother's severe illness, Leena is faced with a life-altering decision. Going back and reopening deeply rooted wounds is a painful process, but is it worth the healing and retribution?
Things Fall Apart
Gusman Center
Saturday, March 5, 2011—9:45 p.m.
Rapper/Actor Curtis "50 Cent" Jackson underwent a drastic weight loss—shedding 54 pounds— for his role as Deon Barnes, a cancer-stricken college football player with dreams of going pro. 50 Cent also co-produced and co-wrote the screenplay for the film. Directed by Mario Van Peebles and co-starring Ray Liotta, this drama will be making its world premiere at this year's festival.
In a Better World
Gusman Center
Sunday, March 6, 2011—7:00 p.m.
Current Oscar nominee Susanne Bier directs another international hit, which happens to be the current Oscar contender for Best Foreign film. Already winning the Golden Globe for Best Foreign Film, In a Better World probes the hardship of two young men, Elias and Christian, who find refuge in each other's pain. Christian—forced to move back to Denmark with his withdrawn father after his mother's death— is silently grieving when he meets the perpetually bullied Elias—a fragile boy whose father is performing missionary work in Africa. They begin to channel their feelings of abandonment and betrayal in increasingly violent acts. Bier pushes the envelope and brutally depicts the emotional destitution of a tragic youth.
The Whistleblower
Tower Theatre
Saturday, March 12, 2011—9:30 p.m.
The true story of Kathryn Bolkovac—Nebraska cop turned U.N. peace keeper in post-war Bosnia— and her disturbing findings is brilliantly illustrated with a dazzling Oscar-winning cast featuring the likes of Rachel Weisz and Vanessa Redgrave.
Larysa Kondracki makes her directorial debut with this astonishing drama about the sex trafficking scandal uncovered in Bosnia, the outing of fellow U.N. workers partaking in the sexual enslavement of young girls, and how the U.N. tried to keep it silent.
An account of a very real, very cruel fact of today's world is a sobering must watch in this year's festival.
More Entertainment Articles
---