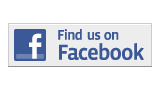 ---
Entertainment
Nothing Is What It Seems In New Neeson Flick
By Laura Vargas
Laura.Vargas003@mymdc.net
Unknown, directed by Jaume Collet-Serra (Orphan, House of Wax), is the latest thriller starring Academy Award-nominee Liam Neeson (Schindler's List, Batman Begins).
After being in a car accident while on a business trip to Berlin, Dr. Martin Harris (Neeson) awakens from a coma to discover that his entire identity has been lost. His wife doesn't recognize him, he has no form of identification, and random memories spark in and out of his mind.
He is left alone, confused, and constantly chased by mysterious assassins. He partners up with a local girl, Gina (Diane Kruger), to get to the bottom of his ordeal.
Even though the story develops in an interesting and intriguing manner; the way it unravels may leave the audience confused. The sudden twists that predominate the film confound the senses and may defeat the entertaining purpose of the movie.
Car crashes, high-speed chases, and fight scenes add some action; but most of them are very unrealistic. The special effects overall could have been taken to a higher level.
Neeson's character is reminiscent of his previously celebrated performance in the movie Taken. The supporting actor's performances can only be described as flat and ordinary, making Neeson's character the only strong force in the cast.
On the positive side, the film fits well into the thriller genre and keeps the audience in anticipation.
The pieces of the puzzle distributed throughout the film eventually come together—although with great difficulty—and make some sort of sense at the end.
The total shift the film takes, and the discoveries Neeson's character makes about himself and the characters, come as a great surprise.
Despite some shortcomings, the film serves the audience with suspense, mystery, and emotion. It's perfect for a Friday night escape from reality.
More Entertainment Articles
---