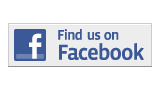 ---
Entertainment
Survival Horror Game Sets Higher Standard For Franchise
By J.C. Urbina
Juancarlos.Urbina001@mymdc.net
In 2008, the world was introduced to what video game developer Glen Schofield described as "experiencing a terrifying and deeply personal fiction." This was the sci-fi/survival horror third person shooter Dead Space—a tale of 26th century spaceship system specialist Isaac Clarke battling grotesque extraterrestrials aboard an abandoned interstellar mining ship.
After much carnage and psychological trauma, Isaac is back.
Dead Space 2 introduces Isaac to the city of Sprawl—built on Titan, one of Saturn's moons. Having lost his memory, Isaac relearns about a towering artifact called the Marker. Aside from causing human insanity, the Marker's infection can transform human corpses into monstrous "Necromorphs." Isaac also discovers his role as the human species' savior. With the help of various characters, Isaac prepares for the battle of his life.
Dead Space 2 is played by strategically dismembering Necromorphs with a variety of weapons, such as the Plasma Cutter and the Ripper.
Isaac can also use modules like "stasis" (to slow down time) and "kinesis" (to lift and fire objects) during combat.
Another feature is Isaac's ability to navigate through zero-G environments. Failure to fight off the Necromorphs often ends up with Isaac being gruesomely slaughtered in wonderful cinematic fashion.
Dead Space 2 has all the elements of a superb horror story: a tormented protagonist, a terrifying atmosphere, and nonstop thrills. The player's nerves are never given a break since there's always something waiting to rip you apart in every corner. As opposed to the first Dead Space, Isaac Clarke is no longer faceless and voiceless. He's also given a much deeper story as he fights his own guilt-ridden demons.
Dead Space 2's combat and multi-player are top-notch and make for a heart-pounding experience. The Necromorphs are scarier than ever and even the humans can be chilling.
After inspiring two video game prequels, two animated movies, a comic book series, and a novel, both current and potential fans of the franchise won't want to miss Dead Space 2—possibly the greatest addition to the series.
More Entertainment Articles
---