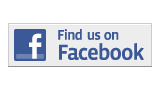 ---
News
In Brief
Earth Ethics Institute Holds Photography Competition
The Earth Ethics Institute at Miami Dade College is accepting submissions for its Visions of Nature in South Florida Photography Challenge.
The contest hopes to encourage students to observe the natural world in South Florida and to communicate through their photographs.
Categories include mounted prints of color, black and white, infrared, film or digital shot in any format.
The photos must be at least 8X10 inches to a maximum of 11X14 inches.
Also, they must be mounted and matted and the dimensions of the outside border of the window mat must be 16X20 inches.
Miami Dade College students enrolled in the Spring 2011 semester can submit their photos. Each participant can only enter two photographs for the contest.
The entry form and pieces are to be submitted by March 9 to any campus' Earth Ethics coordinator.
—Vanessa Martinas
MDC Honors Cuban Martyrs Shot Down By Fighter Jets
Miami Dade College North Campus, 11380 NW 27 Ave., presented, "Justice Delayed Is Justice Denied," at the William and Joan Lehman Theatre on Feb. 17.
The presentation was a tribute to the four Brothers to the Rescue volunteer pilots shot down by Cuban jets in internal airspace Feb. 24, 1996.
The families of the four men were present during the presentation highlighting the event through excerpts of the documentary film Shoot Down.
The families also presented four MDC students with $1,000 scholarships in the name of the four pilots; Armando Alejandre Jr., Carlos Costa, Mario de la Peña and Pablo Morales.
Two additional scholarships of $600 each were also awarded.
—Ralph Tur
F.S.A.S.E. Scholarship Available For MDC Students
The Jeanette Rankin Foundation is offering MDC students a scholarship for business administration.
The Florida State Association of Supervisors of Election Scholarship awards three students with $1,200 each. Students interested in applying must be in their junior year of college, submit an application, a resume and two letters of recommendation from the college or university of graduation.
Students must also be U.S citizens eligible to vote, Florida residents for more than two years, maintain a 'C' average or above and must demonstrate financial need after completing the Free Application for Federal Student Aid. To access the application students must log on to www.mdc.edu/scholarships.
All applications must be submitted by March 18.
—Yesenia Iglesias
Hallmark Cards Internship Available To MDC Students
Hallmark Cards Inc. is offering Miami Dade College students an opportunity to take part in a 10 to 12 week creative summer internship program in Kansas City, Mo. Students interested may participate in internships with a focus on editorial and writing, print and graphic design, web design, 3D design and rendering.
To apply, students must submit an application, a cover letter, a current resume, and a portfolio that may vary by position.
The application deadline is March 1.
All applications must be submitted online.
—Marvin Pineda
Kendall Campus Students Win Banner Contest
The ladies of Lambda Omicron Delta, a sorority at Miami Dade College, won a campus-wide banner competition at Kendall Campus on Feb. 5. The competition is part of a series of contests the Student Government Association created to motivate clubs and organizations on campus to be more active. The contests that the clubs win earn them a series of points and perks that include more funding, cubicles and trophies, among other prizes. Aside from being titled Club of the Year, LOD also won a certificate and a trophy. The winning banner was made in support of the men's basketball team and depicts one of the sorority's core values of school spirit.
—Isabelle Anadon
Kendall Campus Commemorates Cotton Club
Miami Dade College Kendall Campus, 11011 S.W. 104 St., will host Cotton Club, an event based on the 1920s club in Harlem, on Feb. 28 at the McCarthy Theatre in Room 6120 at 7 p.m.
Students, faculty and administrators will serve as singers, dancers, musicians and spoken word artists. The event, which has been ongoing for the last six years, was created by Professor Deborah Powell and Director of Retention and Transition Services Vanya Albury in remembrance of the famous night club.
"It was particularly popular during the Harlem Renaissance a cultural movement among Blacks during the 1920s and 1930s," Albury said. "Some historians state that the work of writers, playwrights and other artists during this movement helped to lead to a new social consciousness among African Americans."
According to Albury, those attending the event will learn about jazz musicians, singers and other artists that emerged during that time period.
—Crizalida Suero
Kendall Campus Hosts Invisible Children Screening
Students Aiding International Disaster is hosting an Invisible Children screening at Kendall Campus, 11011 SW 104 St., on March 22 from 4 to 7 p.m. in Room 6120.
Students Aiding International Disaster is working with the organization Invisible Children, which works to make documentaries about war-affected children in east Africa.
"By having this screening, it will promote awareness of [Invisible Children] and people can understand what is happening in Africa rather than turning their cheek," said Emily Dominguez, 18, a SAID member and mass communication major at Kendall Campus.
The organization's goal is to have more than 200 people attend the screening where they will see a documentary, TONY, which follows a Ugandan boy named Tony, who is fighting to stop other young kids from being forced into becoming child soldiers.
—Melissa Adan
North Campus Inaugurates Aquatic And Fitness Center
On Feb. 14 the North Campus inaugurated its state-of the art Aquatic and Fitness Center. The Center has a competition pool, a diving pool with an underwater observation pool, over 80 exercise machines, a locker room with showers and an aerobics room.
The facility will serve as a Homeland Security training center.
The facility is located in Building 500.
The administration is still negotiating whether students and employees will be charged to use the facility and its hours of operations.
—Alexandra de Armas
Disney Internship Available To MDC Students
The Disney College Program is offering Miami Dade College students an internship opportunity in Orlando, Fla. and Anaheim, Cali.
For one semester, the program will give students the chance to meet and network with Disney leaders, build their resumes and take college level courses to earn academic credit.
Chosen interns will work in attractions, food and beverages and character presenters among many others.
Students interested in applying must submit an application, be enrolled in college and must be 18 years or older.
Applications must be submitted within 72 hours of a live presentation.Live presentations will be on March 9, at North Campus, 11380 NW 27th Ave., at 10 a.m. and 6 p.m. in Room 2158, March 10, at Wolfson Campus, 300 N.E. 2nd Ave., at 10 a.m. and 5 p.m., in Room 3210 and on March 24, at Kendall Campus, 11011 SW 104 St., at 9 a.m. and 5 p.m. in Room 2108.
According to campus representative Eduardo Torres, "it is a thrilling, magical opportunity that opens doors."
—Monica Suarez
More News Articles
---