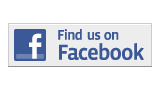 ---
Opinion
Playing The Presidential Blame Game
By Rafael Tur
Rafael.tur001@mymdc.net
Last November, American voters hit the voting booths and delivered a crippling and historic shellacking (in President Barack Obama's words) to the president and his party.
American voter's re-elected Republican senators across the nation, letting our commander-in-chief know that his policies were not in America's best interest.
Surely total control of the House and Senate would have been enough for Obama to operate as the Robin Hood he claimed to be without any ridicule. But in a time of recession and war, Obama has failed to recognize the losses Americans suffer each day.
A ridiculous eight-year-long presidential spending spree, among other things, has wounded our rightful way of life, constantly putting our country's future at stake.
We have blamed former President George W. Bush for two years, but Obama has only escalated the government spending spree by adding $4 trillion to the nation's deficit and another $1.5 trillion in the year 2011 alone, in comparison to Bush's $10 trillion spending deficit.
Even though former President Bill Clinton handed Bush a surplus deficit, Obama spends four times as much as Bush; and the extension of unemployment and welfare along with the monstrous health care reform is sure to add higher numbers into the sum.
Make no mistake; if the unemployment rate was at 4% and my part-time job paid my rent, then I would thank Obama. But that is not the case. Americans are finding themselves in the same piggy bank we were in when Bush was in office. Much of media has focused on blaming the state of affairs on Bush but I believe that it's time hold Obama accountable for his own negligence and disconnect from the American people. The loss of power in his cabinet from November's election is a realization of this.
More Opinion Articles
---