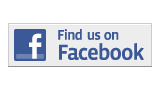 ---
Opinion
Quickfire
Social Networking And Its Impact
The recent abdication of the Egyptian presidency resulted from the country's outcry for reform and desperate change. The facts are plastered on any news channel right now. These organized protests became possible through social networking and are symptoms of the Internet's still unclear and rapid evolution.
Social Networking has become a prime part of our generation, even simple human interaction is being out-sourced. Unfortunately, we are doomed to the likes of Facebook as we will not be able to step back from such an evolution of media anytime soon. My suggestion for the future: think organic and hoard ammo.
—Rafael Tur
Reporter's Abuse In Rebelling Egypt
On Feb. 11, the day Egyptian President Hosni Mubarak stepped down during a celebration in Cairo's Tahrir Square, a journalist was attacked and sexually assaulted by a mob of people, making her another victim of the chaos that has taken hold of Egypt. The reporter is CBS chief foreign correspondent Lara Logan.
It is a sad day when someone who is simply doing their job is brutalized. Logan, reporting on the protest, was made a victim. It only goes to show the current, barbaric state of the world, where someone who is doing their job is attacked as if they were part of the problem. World, I am unimpressed.
—Rachel Rosenberg
More Opinion Articles
---