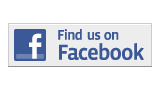 ---
Sports
New Bat Regulations Aim To Improve Safety, Performance
By Hector Gonzalez
Hector.gonzalez012@mymdc.net
College baseball and softball players hope to slug home runs might be in for a disappointment this year.
The National Collegiate Athletic Association has set new bat standards that became effective Jan. 1. In a memo sent by the NCAA to all athletics directors, conference commissioners and head coaches throughout the nation including Miami Dade College, the new bats must meet the Batted Ball Coefficient of Restitution rating of 0.5.
Unlike the wooden bats used by Major League Baseball, bats at the collegiate and high school levels were typically aluminum, metal and composite, but the new bats are being manufactured to generate the same batted ball speed as wooden bats.
The NCAA must approve all bats before they can be allowed for use in competition. Cameron Schuh, the associate director for public and media relations for the NCAA said in a statement via e-mail that the new rule would allow the NCAA Baseball Rules Committee and bat-testing labs to better predict field performance.
"The goal is for non-wood bats to meet the new bat testing standard to perform similarly to wood bats," Schuh said. "The new formula provides a better measure of a bat's performance."
The new regulations could also reduce on-field injuries due to balls coming off bats at a high rate of speed. One such incident involved 16-year-old Gunnar Sandberg, a Marin Catholic High School pitcher from California, who was hit in the head during a scrimmage last March. Doctors had to remove part of Sandberg's skull to reduce brain swelling.
He was in a medically-induced coma for two weeks.
At MDC, the new rules are being greeted differently by the baseball and softball teams.
"They are giving us a headache because before games we are given these long lists of approved bats to look at," Head Softball Coach Carlos Caro said. "The problem with that is after it goes through the umpires, anybody can change them without us knowing."
Last year the Lady Sharks hit 38 home runs. This year, through 12 games played they have managed just three home runs.
"I think it kind of hit me good," Head Baseball Coach Danny Price said. "It kind of reflects how baseball should be played which is pitching and defense."
A pitching duel is the kind of thing sophomore pitcher Derek Law doesn't mind hearing. Law said that compared to last year, baseballs aren't jumping off bats nearly as much as now.
"It's a great thing for our pitchers," Law said.
However, everyone agrees that safety is paramount.
"It is imperative to note that the student-athlete safety and well being is of the utmost concern for the NCAA," Schuh said. "That's one of the core principles the NCAA is founded upon."
More Sports Articles
---