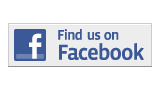 ---
Entertainment
Canadian Film Sets The Screen On Fire
By Jessica Medina
Jessica.Medina008@mymdc.net
Beginning with the will and wishes of Simon and Jeanne's mother—Nawal Marwan—the plot quickly thickens as she asks that her children trace back their roots to the Middle East. Simon swiftly and angrily decides he will not go on a pilgrimage to find an estranged brother and an absent father, but Jeanne believes that this is no mistake and their bizarre mother is finally breaking the silence from her grave.

Jeanne takes the next flight out to the Middle East on a wild goose chase, where she is met later by Simon. There they uncover a devastating truth that will alter their perception of themselves and their mother forever.

To say this film was nominated for an Oscar—the most prestigious award in the world of cinema—does not do it justice. It was fantastic, disturbing, and a true eye opener.

Upon leaving the theatre, my heart was raising and my cheeks were lined with the remains of dried tears. Not to mention, it was exceedingly difficult to repress the overbearing notion building in my chest to burst out in full fledged water works.

Director Denis Villeneuve takes the life of a seemingly normal immigrant and creates a story like no other. A woman of strength, aptitude, and courage lying dormant in the hushed corners of a Canadian suburb, Nawal Marwan, is the pure personification of what a woman's grit, love, and audacity can accomplish. La femme chi chante (the woman who sings) is a striking metaphor for the sole thing no one in this world can take from us, the freedom that lies within us, the spirit we don't know we have until it is tested. Dauntingly beautiful, exquisitely executed, and supremely touching, Incendies is a definite must watch.
More Entertainment Articles
---