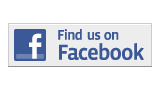 ---
Entertainment
Fame, Money, Murder
By Carolina del Busto
carolina.delbusto001@mymdc.net
The Miami International Film Festival premiered the movie (818) on March 6 at the Regal South Beach Cinema.
"This is the first time anyone has seen the movie," director Robert Lee King told the audience before the World Premiere of his film.
The movie is part of the Film Festival's World Competition. It is in contention for a $20,000 prize awarded by the John S. and James L. Knight Foundation.
From the San Fernando Valley in California, area code (818) tells the story of Alyssa Rampart-Pillage, a former television star turned trophy wife, who is so consumed with fame and money that she will do anything to protect her good name – including murder.
When Alyssa discovers that her husband has a change of heart and decides to give the family fortune away to charity in his final will and testament, she can't have that. So, before he signs the papers, she kills him. The murder part was easy. Alyssa fools the police and the press, but her daughter, Rebecca, realizes her mother killed her father. She vows to bring justice and enlists the help of her less intelligent twin brother. In the process, Rebecca becomes the target of a murder plot.
The character of Alyssa Rampart-Pillage, played by Beth Broderick, is selfish, caring only about her career and money, but she puts on such a wonderful facade she fools the audience into believing she is innocent and wholesome.
King takes the audience on a whimsical ride inside the life of this former celebrity by dividing the story into three parts: part one: motive, part two: means, and part three: opportunity. His use of camera angles and set locations are a nice compliment to what is going on in each scene.
The film is a satire on the way society views celebrities and the way some celebrities think they are above the law and deserve special treatment.
The screenplay, along with Broderick's performance was the best part of (818). However, the choice of wardrobe and a few props did not match what the story was trying to portray. Overall, the film had more of a made-for-TV-movie feel than a Hollywood blockbuster.
More Entertainment Articles
---