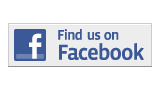 ---
Entertainment
Film Festival Opens With Beautiful Animated Love Story
By Anna Carabeo
Anna.carabeo001@mymdc.net
Miami International Film Festival Director Jaie Laplante and the creators of Chico & Rita Javier Mariscal, Fernando Trueba and Ignacio Martínez de Pisón opened up this years festival with the first ever animated feature premiere of Chico & Rita.
Set in Cuba before and after the revolution, Chico & Rita tells the story about Chico, a talented young piano player and Rita, a beautiful singer with an extraordinary voice. The animated film captured details and adult situations better than most recent films have.
The animation was precise and specific, showing off 1948 Havana in full splendor. The liveliness, music and vivid colors of the film are all qualities that capture the viewer and engages them with the storyline.
The detailed animation is surprising; everything from the streets of Havana with its nightclubs to the floor tile is extremely defined.
Chico & Rita is a love story, plain and simple. The film focuses on the two characters and on their on-and-off relationship. It showcases the troubles they go through in order to finally be together.
The film also features the contributions Cuba has made to the world of music and entertainment. It features artists like Dizzy Gillespie, Chano Pozo, Charlie Parker and Bebo Valdés. Not only does it have an amazing soundtrack, but the film does a fantastic job of bringing the story and music together.
Overall, Chico & Rita is a fun, sultry, romantic story about love, music and the challenges two people face to be together. It's a film one can truly watch again and again.
More Entertainment Articles
---