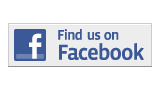 ---
Entertainment
History Brought To Life
By Laura Vargas
Laura.Vargas003@mymdc.net
History mentions its heroes, liberators who inspire their people to revolt against oppression and attain liberty. Film brings them to life, and in this movie nothing seems more alive than Jose Julián Martí Pérez, better known as Jose Marti.

All the elements that make a film great come together to layout the struggles for independence, and a man's quest to express himself.

Director Fernando Perez brings us Marti, The Eye of the Canary, an exploration of Jose Marti from the age 9 to 17, a time that greatly shaped him. It was during this time that his experiences influenced his future revolutionary activities. He was witness to the harsh nature of the slave trade, the iron-fist Spanish colonial rule and the absolute absence of freedom of expression.

The production in its entirety was done to place the audience in the story's context. The realistic nature of the film was brought upon by details that date back 150 years. The accents, the trains, and even the starving slaves paint a picture of brutality, which planted the roots of a revolutionary movement lead by Marti.

This generation's youth should see this film to recognize the power that education and knowledge has on the human mind. This power is the basis for any social change that can ever occur. Jose Marti suffered a lifetime of injustices but it was his ideals that changed the fate of his predecessors. Marti, evokes a man who humbly stood out from between the rest and who will forever be remembered as one of this continents great figures.
More Entertainment Articles
---