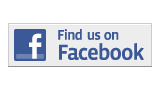 ---
Entertainment
Oscar Takes A Trip To Miami
By Jessica Medina
Jessica.Medina008@mymdc.net
Academy Award winner Susanne Bier graced the Gusman Center stage for a brief interview with Miami International Film Festival Director Jaie Laplante before the premiere of her 2011 Oscar winning film In a Better World.

Some movie buffs may remember Bier directed Things We Lost in the Fire—her only American film to date—starring Halle Berry and Benicio del Toro.

Bier walked elegantly on stage, Oscar in hand, after an impressive career achievement tribute montage of her past cinematic work.

 One of the first questions Laplante asked Bier revealed her spiritual and innate attachment to directing. Bier was originally studying architecture and comparative religion; however, she quickly found herself daydreaming beyond the structures she was creating to the human beings who would live in them. The question of "who were they, what was their story?" became a staple of every project.

Upon realizing this, Bier thought her true calling was to be a set designer. She applied to the London Film School to be a set designer, only to be rejected because of a last minute change of heart. Bier was sent home because she was not sure if designing a set was what she wanted. She has not looked back since.

If there was ever a film in cinematic history that required buckets to be brought into the theatre due to the overflow of tears, it was undoubtedly In a Better World.

Beginning with the funeral of Christian's—a child riddled with grief and anger—mother and commencing with the friendship built between him and Elias—a fragile boy bullied in school—In a Better World deals with themes of revenge and growing up.

After Elias' father is bullied by an arrogant man in a playground, the boys become obsessed with avenging Anton's, Elias' father's, honor. To tell what unfolds after this incident would be to give away too much. There are scenes in this film that will unquestionably burn into your memory for their absolute power and honesty.

This is more than a must watch. Bier has created a masterpiece.
More Entertainment Articles
---