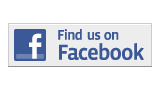 ---
Entertainment
Sometimes, Things Really Do Fall Apart
By Mark Pulaski
Mark.pulaski001@mymdc.net
Curtis "50 Cent" Jackson wants to show the world that he is more than what people have labeled him.

The rapper turned actor is tired of being cast only in villainous roles. He wants it to be known that he is serious about film and more versatile on screen that people might think. Which is why he teamed up with producer Randall Emmett and director/actor Mario Van Peebles to create the film Things Fall Apart.

"[Jackson] said to me, 'We need to show people how serious I am about acting," said Emmett, a graduate of New World School Of The Arts.

Emmett advised Jackson—who wrote most of the screenplay—that the film might not be a success because they were making a family drama and not an action film; he said that it would be tough getting a studio to fund the movie. But Jackson wouldn't let this stand in his way—he funded the project from his own pocket.

"He takes everything he does very seriously," Emmett said. "He proved it by writing his own check."

Jackson also took on the burden of losing 54 lbs. in just nine weeks in preparation for the role in which he portrays a promising college football player stricken with cancer. Because he was funding the film himself, he was able to take the time to lose the weight. Something, he says, no studio would have allowed.

"They don't do that unless you're Tom Hanks," Jackson said.

Jackson initially brought in Van Peebles as an actor, but after seeing how dedicated Jackson was to the film, he decided to stay on board as director.

"This brother has an incredible work ethic," Van Peebles said. "When you're working on a film and your star is a cat that's already ran three laps around the trailer that morning, rewrote his scene, and brought the music in, it's like 'Hey, this is easy."

They are in negotiations with distributors and hoping to land a deal soon, if the movie generates enough buzz, that is.

And here lies the problem. Despite the hard work of all involved, the final product was not all that good.

The film is centered on Jackson's character, Deon Barnes, a college running-back with dreams of going pro. Those dreams are shattered when a tumor is found by his heart, putting his football career—and life—in jeopardy.

One of the main problems with the film was that the primary concern through most of the movie was not of Barnes losing his life, but of what his future would be without the glitzy life that comes along with being a number-one pick in the NFL draft.

A film should have a struggle that people can relate to. So Barnes might have to live a regular life, and find himself a 9 to 5 job like the rest of us. Big deal.

Jackson—and his alias "50 cent"—accomplish a lot; between the albums, the clothing line, and the vitamin water promotion, he cannot be expected to do everything with the same skill he exhibits in other ventures. That said, I've seen better plots unfold in porn films.
At the end of the movie I was left with questions that were never answered; it was never apparent how much time had elapsed and how certain events unfolded.

On a positive note, the acting itself wasn't bad at all. Jackson wasn't exactly Oscar material, but he held his own on screen. Although, he is better in comedic scenes than in the more dramatic moments.

Overall, it was about what you might expect when you consider that most of the movie was written by 50 Cent.  Maybe screenwriting isn't your thing, 50. It's OK, you gave it a good shot. (Just don't do the same to me.) At least you chose an appropriate title.
More Entertainment Articles
---