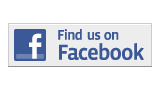 ---
News
Men's Basketball Coach No Longer With College
By Monique Madan
Monique.madan001@mymdc.net
After four years of leading the men's basketball team at Miami Dade College, Matthew Eisele is out as head coach.

"He is no longer with the College," said Juan Mendieta, MDC's director of communications. "As a College we've done our part."

College officials have remained tight-lipped as to why Eisele, 29, is no longer with the team. It's unclear if he resigned or was fired.

Eisele did not return messages left on his cell phone by The Reporter staff.

"I have no idea what happened. All they said is that he's not in this program anymore," said shooting guard Xavier Munford. "The athletic director [Anthony Fiorenza] told us the team wasn't allowed to contact him because [Eisele would] get in trouble."  

Fiorenza denied telling players not to contact Eisele.

Manny Mendez, an assistant under Eisele, has been tabbed as the interim head coach. It is unclear how long the search to find a permanent head coach will take.

Eisele's players said they miss him.

"All this happened in a blink of an eye," said point guard Darwin Ellis. "It's a battle now that coach left. Everyone gave up. From the staff, to the players. It's weird without his presence."

According to players, they first got news on Feb. 11 that there were issues with Eisele's status with the College. Fiorenza held a meeting in the men's locker room.

"When they came in, I had a bad feeling; I didn't expect them to tell me coach was not with us anymore," Munford said. "Especially with only three games left. I mean, everything was fine last practice. I don't know what could've happened."

Then in mid-February, players said they were called to the office of Veronica Owles the Dean of students at Kendall Campus.

"She told us that he was no longer at the school, and was no longer going to lead the program," said forward Maurice Kemp Jr. "Everyone was shocked."

Eisele started at MDC in 2006 as an assistant coach. He later served as the interim head coach from August 2007 through June 2009. In July of 2009 he was named the permanent head coach.

He had several successful years at MDC. During the 2008-2009 year, the Sharks were 26-3. Eisele's record was 77-37 during four years at the College.

In addition, several of Eisele's players transferred to prominent Division I schools such as the University of Cincinnati, the University of Kentucky, the University of Memphis, and Kansas State University.  

"He really had my back," Munford said. "Before Christmas break, I wasn't doing too good in school. I wasn't going to be able to play, so he set me up with a computer class. He even spoke to my mom and helped us out, so that I could improve. If it wasn't for him, I wouldn't have played. He kept me structured and focused."

What is also clear is that Eisele has had brushes with the law.

In March of 2000, he was arrested for driving under the influence, allegedly fleeing and eluding the scene, reckless driving, and possession of alcohol under the age of 21. The charges were later dropped, according to Florida Department of Law Enforcement records.

Then on January 25, 2007 he was again arrested for driving under the influence, a first degree misdemeanor. On Nov. 14 2007, he was convicted of driving under the influence, according to the Broward County Clerk of Courts Office and FDLE records.

However, in his application to become the permanent men's head basketball coach dated May 21, 2009, Eisele said that he had never been convicted of a first degree misdemeanor.

The application clearly states that failure to answer questions truthfully and accurately can result in denial of employment or dismissal.

When asked if the College makes subsequent background checks after individuals are promoted or moved into different positions, Bettie Thompson, Associate Vice Provost of Human Resources, denied comment.

"No one comments on personnel matters," Thompson said. "I think the application stands as is."

Eisele's players are still waiting to hear specifics as to why he is no longer with the team.

"I feel I have the right to know," said Ryan Steed, who red-shirted during the 2010-2011 season.

Gregory Castillo contributed to this report.
More News Articles
---