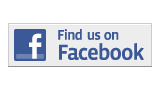 ---
News
Director Of Support Services Runs For Mayor of Miami Shores Village
By Monica Suarez
Monica.suarez006@mymdc.net

GOING PLACES: Herrera, an MDC Alumn, is running for public office in Miami Shores Village. COURTESY OF MDC MEDIA RELATIONS DEPARTMENT.
Prospero G. Herrera II has his name on approximately 100 lawns.  


Herrera, director of support services at Miami Dade College and vice-mayor of Miami Shores Village is not looking to start a lawn maintenance business—he is running for mayor.

"Even though I wasn't born in Miami Shores, I have lived there and raised a family there. It is my home," Herrera said.

Since he was a teenager, politics has always been in his blood.

As a senior at Miami Beach Senior High, he helped several politicians run for office. Among them, Mike Freeman who was running for state representative.

After graduating from MDC in 1981 with an associate in arts degree in business administration, Herrera transferred to Florida International University where he served as vice president of the Student Government Association and senator for the school of business.

In 1985, Herrera ran to be a city of Miami commissioner.  He didn't win, but he remained committed to being active in his community.

"Something needed to be done for our youth," Herrera said.

Herrera decided to run for city council in 1996. After five attempts, he took his seat as councilman of Miami Shores Village in 2001.

Herrera ran for state representative of district 108 in 2006. He didn't win, but he eventually persevered.
In 2007, he won. Then in 2009  he was for reelected for another two-year term.

"He is by far one of the nicest most outstanding people I've had the pleasure of knowing for many years," said Geraldine Guerra, executive assistant to North Campus President Dr. José Vicente. "He is one of the few honest politicians out there."

Not only is Herrera respected by his peers and colleagues, his opponents respect him as well.

"I've known Prospero for almost 20 years and it's safe to say he is a motivated civic activist, a fine individual and a dedicated public servant," said Stephen Loffredo, a lawyer and Miami Shores Village council member, who is running against Herrera for mayor. "In the last few years, revenues have been decreasing and we've been grinding it out. [Herrera] has done a great job."

As a councilman, Herrera is an advocate for the beautification of homes, education and public safety.

"I believe people should take pride in their homes and feel like they are in a safe place," said Herrera, "and I push for education. If our young adults are educated, every door is open to them."

Gabriel Guarch, a 22-year-old business administration major at Wolfson Campus and a Miami Shores Village resident, believes that Herrera is moving in the right direction.

"He has done a really good job as vice-mayor," Guarch said. "Anything Village related, he is always there to help. All around, I think he would be a great mayor."

Herrera is focused on the April 12 election.

"I feel like I'm ready to run for mayor and represent [Miami Shores Village]," Herrera said.

Prospero G. Herrera II served as facility scheduler of Wolfson Campus in 1989 and was promoted to facilities planner in 1991.

More News Articles
---