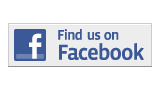 ---
News
In Brief
MDC Professors Recognized By NISOD
Five Miami Dade College professors have been selected as the recipients of the 2011 National Institute for Staff and Organizational Development Excellence Award.
Among them are: Valerie De Angelis, psychology professor at North Campus, Mario F. Ortega, associate professor at the School of Architecture at Wolfson Campus, Lyle Culver, associate professor at the School of Architecture at Wolfson Campus, Steven Ritter, associate professor at the School of Biology, Health and Funeral Services at North Campus and Dorothy Avondstondt, associate professor of ESL and Foreign Languages at Wolfson Campus.

The NISOD Excellence Award honors and names individuals as recipients and emphasizes the importance of teaching and leadership at institutions of higher education.

"When I first received the news that I was a recipient for the award I was shocked and privileged, said De Angelis. "I was truly excited."

The awards will be presented at the 33rd annual International Conference on Teaching and Leadership Excellence, May 29 - June 1 in Austin, Texas.

- Isabelle Anadon
Homestead Campus Hosts 'Women In Non-Traditional Careers'

The Women's History Committee at Homestead Campus, 500 College Terrace, has prepared a panel discussion titled "Wearing the Pants: Women in Non-Traditional Careers."

The event, presented by engineering professor Ying Song, will be on March 17, from 11:30 a.m. - 12:30 p.m. in Room F222.

"I think students will be inspired by the panelists, they are all women working in male-dominated fields, some are even MDC graduates," said Song. "I think their stories will open students' minds to new possibilities."

Panelists include an FPL engineer, a park ranger, a business owner and a U.S. Navy recruiter. They will share their views, opinions and personal experiences of working in a non-traditional environment.

The event is free and open to the public.

- Yesenia Iglesias


North Campus Trims Its Trash
Miami Dade College North Campus is teaming up with the Greenway Campaign to produce the Trail of Trash, a project to promote the importance of recycling.
Professor Diane Sloan, co-chairman of the North Campus Green Team, is spearheading the initiative.
"The trail came from the idea that we should all lessen our individual trails of trash by reducing what we dump in our waste baskets and recycle whenever possible," Sloan said.
The Trail of Trash project, which is set to unveil March 29, consists of recyclable plastic jugs, aluminum cans and other materials tied together with wire to resemble a makeshift trail.        
- Keith Gonzalez
MDC Presents Lectures By Susan Luck
Susan Luck, nurse educator, medical anthropologist and clinical nutritionist will be lecturing on the environmental impact everyday actions have on our health.
Luck will speak at the InterAmerican Campus, 607 SW 27th Ave., on March 29 at 11:15 a.m. – 12:30 p.m. in Room 401.
The lecture, which was organized by the Earth Ethics Institute at Miami Dade College and the different campuses' "Green Teams," are part of the Green Fairs and Lecture Series, the college's effort to raise environmental awareness among students and the community.
"The information in this lecture increases awareness, which increases the possibility of behavioral changes," said Carola Pedreschi, psychology and social science professor at North, West and Interamerican Campus. "There is a visible wave of change that started years ago, that needs to gain momentum."
- Rafael Brazon-Di Fatta
Freedom Tower Hosts Albright Collection
Miami Dade College is hosting Read My Pins: The Madeleine Albright Collection at the Freedom Tower, 600 Biscayne Blvd., until April 30.
Albright, former Secretary of State, was known for using brooches to deliver a diplomatic message during her time in office.
Read My Pins is an exhibition that displays her brooches, most of which represent an event that she attended or a meeting with a government official.
One, labeled "King of Beasts," was worn to her first meeting with Hafez al-Assad, then-President of Syria, to make him more forthcoming, according to the display at the exhibition.
The exhibition is free to the public and will be open from noon to 5 p.m. Tuesday through Friday and noon to 4 p.m. on Saturday.
- Keith Gonzalez
MDC Demonstrates Religious Tolerance
A Religious Tolerance Forum was presented at Miami Dade College North Campus on March 2.
Students were able to give their point of view about religious tolerance and discrimination through their personal experiences.
The forum was prepared by Tiina Lombard, an English and communication professor at the North Campus.
"The forum was made to promote an understanding of students' diversity and different backgrounds," Lombard said.
- Crizalida Suero
Wolfson Jazz Series Presents Nicole Henry
Miami Dade College's "Jazz at Wolfson Presents" will feature jazz, pop and soul singer Nicole Henry on March 16, from 12 p.m. – 1 p.m. at Wolfson Campus, 300 NE 2nd Ave., in Room 1261.
Henry has toured more than 10 countries and released three international solo albums. In 2008, her album The Very Thought of You made No. 7 in the U.S. Billboard Jazz Chart.
"Nicole Henry, as a world famous singer, is a great addition to coincide with women's history month," said professor Michael Di Liddo, founder and program director of the series.
Jazz at Wolfson Presents  has been hosting monthly live jazz performances since September. The series will continue through April.
All concerts are free and open to the public.
-Rafael Tur
Homestead Campus President Named Honorary Guest
Homestead Campus President Jeanne Jacobs was named an honorary guest of the Temple Hatikvah Homestead Jewish Center on March 4 in recognition of the College's involvement with the synagogue.
The campus, in an effort to educate the community about the Holocaust, will host 22 events, guest speakers, documentary film screenings, as well as offering new courses related to the topic.
"I'm always honored when the local community recognizes the campus's involvement within the community," Jacobs said.
- Marvin Pineda
Honors College Student Wins Logo Contest
Gian Lombardi, a computer animations major in the Honors College at the Kendall Campus, won first place in the Florida Collegiate Honors Council logo contest.
The distinction includes a $200 prize. The annual statewide logo competition is strictly for honors students. 
Participants were given a month to create and submit their design.
Honors students from approximately 28 colleges and universities all around Florida participated in the competition.
"I didn't think I would win," Lombardi said. "It felt pretty nice."
- Brittany Esquijarosa
CTD And MDC Clean Downtown
Change Through Dance Contemporary and Miami Dade College's ICC Program are partnering up to cleanup downtown Miami on March 23 from 11 a.m. to 3 p.m.
Volunteers will pick up trash, paint some areas and place plants around the downtown area.
"We are doing this to make the town safer and cleaner," said Justin Perez, founder of CTD, an organization that was created to offer youth and adults access to the arts.
All volunteers will receive a complementary ticket to the CTD show Re-Cycle, a production made entirely out of recycled products, that premiers on the March 22 at 7 p.m. at the CAFEM Lounge, 337 SW 8th St.
- Vanessa Martinas
More News Articles
---