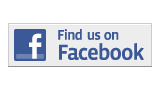 ---
News
Making Faces
By Jose Prado
Jose.Prado001@mymdc.net
A sea of faces watch those who enter the break room in the media services department at Kendall Campus.
President Barack Obama is there. So is singer Jon Secada. Even former President George W. Bush. occupies space.
But these faces are not made of flesh, they are caricatures, drawn by Abraham 'Abe' Jauregui, 75, a graphic artist and photographer in the media services department at Kendall Campus.
Jauregui, who has worked at the College since 1994, created the make-shift art gallery to chronicle the personalities who visit and work at the campus.
More than a hundred caricatures—including two of Miami Dade College President Eduardo J. Padrón—grace the walls.
"I just walked into the room one day going to heat something from the fridge and I saw all these pictures all over the walls and that was the first time I ever saw the art gallery," said Gonzalo Villoro, manager of Kendall Campus' Media Services Department. "He's very dedicated and very passionate about what he does, he brings a lot of energy with him, he's the first one here in the morning and the last one to leave at night."
Jauregui has drawn caricatures for 50 years, but he has been involved in art much longer than that. He grew up in Peru. As a child, he loved drawing and painting. That love propelled him to studying fine arts and eventually become a graphic artist. 
During his studies he made murals, and visual illustrations. He even created billboards the old-fashioned way.   
"It wasn't like today where computers do everything," Jauregui said. "We had to paint the signs ourselves by hand."
But it was while living in New Orleans that he created a passion for drawing caricatures. There he became friends with several of the street artists in the French Quarters. They took Jauregui under their wing.
"I learned from them how to do the caricatures," Jauregui said. "It was a way to help me in what I was already doing as a graphic artist, but also it helped me to interpret people. It became a hobby of mine." 
In 2005 that hobby merged with his work at MDC when he was asked to create the program for the retirement party for Richard Schinoff, a former president at Kendall Campus. 
"I got the idea to make a caricature of him on the program. I thought it would be a nice touch," said Jauregui, who remembers being concerned the illustration might offend Schinoff, "but at the same time I wondered if doing that would also be the last job I ever had here."
The program was shown on a wide-screen for all to see, exposing Jauregui's talent.
Schinoff loved it.
"I had no idea they were doing that caricature" Schinoff said.  "I was very flattered by it. I actually still have it. I even wrote him a note thanking him." 
The rest is history. 
"From that moment on I began receiving requests to do more caricatures [of] the staff," Jauregui said.  "Then I started doing caricatures of the faculty on my own from their pictures. Half the people I've drawn probably don't even know their caricatures are on the wall here." 
Jauregui said his collection will continue to grow. He's committed to creating caricatures for anyone who asks.
Maybe one day you will enter the break room in the media services department at Kendall Campus and find yourself staring— into your own eyes.
More News Articles
---