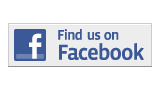 ---
News
North Campus Aquatic And Fitness Center Faces Delays
By Alexandra de Armas
alexandra.dearmas001@mymdc.net
A month after the inauguration of the new Aquatic and Fitness Center at North Campus, the facility has yet to open for students and employees.
"District Facility Management is working on the correction of items in the punch list," College Provost Rolando Montoya said. "The Center will not be open to the public until all corrections are made."
Patrick J. Rebull, College vice provost, said facilities management is reviewing "building code compliance issues related to the heating, ventilating and air conditioning system."
"At this time I cannot give you an estimated time frame for completion," Rebull said.
The North Campus Aquatic and Fitness Center is currently only being used for community education courses—swim lessons and water aerobics—a fitness and wellness class and by the police academy.
Professor Milford Woodard is upset about the set back. Although he is a professor at Wolfson Campus he lives closer to North Campus and hopes to use that Fitness Center.
"I'm disappointed in the delay,"  Woodard said. "The North Campus [Wellness Center] is closer to me and has better equipment. They need to keep people informed. We want to know."
North Campus' new Aquatic and Fitness Center has 35 brand new cardiovascular machines and 20 strength training machines. It has a free weights area, four classrooms, an aerobics room, locker rooms with showers, a competition pool and a diving pool with an underground observation room.
The old facility at North Campus, which closed on August of 2010, had an aerobics room and a cardiovascular room. According to Heather J. Belmont, Chairperson of the Biology, Health, Wellness and Funeral Sciences Department, "all equipment was fairly old."
The former Wellness Center at North Campus, which was located in the 3000 building, was free of charge for registered North Campus students and employees with proof of ID. The general public had access through community education classes—$59 for a six-week period and $79 for a 12-week period.
According to North Campus President José Vicente, the administration is still discussing whether or not students and employees would be charged to use the facility.
Gloria Baez, dean of administration at Kendall Campus, said that she met with the administrative deans from Wolfson and North Campus on Jan. 31 to "compare the operations" of each Wellness Center.

There is currently no college-wide charge.
The Wellness Center at Wolfson Campus currently has a fee for students and the general public—$59 for a 10-week period and $79 for a 14-week period. Full-time and part-time employees are charged $10 for a 14-week period. Access is done through the community education department.  
MDC students are not charged to use the Wellness Center and pool at Kendall Campus. Students have access with their MDC ID and valid semester schedule. Employees also have access with ID. The general public has access through community education classes—$45 for a seven-week period and $79 for a 16-week period. Use of the pool is $5 a day or $50 a month.
A college-wide fee is a possibility.
   
"There is some discussions taking place, but no decisions have been made," said Judy Schmelzer, dean of administration at Wolfson Campus.
More News Articles
---