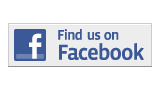 ---
Opinion
Letters To The Editor
In regards to "Lock, Loaded and Learning" on Vol. 1, Issue 7 Feb. 2, 2011:
Hi Mark: My name is Professor Joseph Penna and I am an adjunct for writing level 6 at the West and North Campuses in the ESL department. I read your article about the case for allowing concealed weapons on campus for self defense, and you get an A+. I have been teaching for many years, and your article is one of the most interesting and grammatically well written piece of newspaper writing that I have read in a long time. I love your introduction in which you catch the reader's attention with an excellent hook (imagine sitting in class and gunfire erupts in the hallway).  Your thesis is clearly presented and all the paragraphs in the body of writing provide strong unity and coherence. Your killer conclusion leaves the reader thinking "WOW, I think your right." Keep on writing and thanks for a great article.

—Professor Joseph Penna, adjunct professor at the West and North Campuses of Miami Dade College.  
More Opinion Articles
---