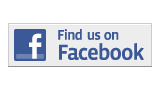 ---
Sports
Show Dog, A Fan Favorite For Men's Basketball Team
By Hector Gonzalez
Hector.gonzalez012@mymdc.net

WATCH DOG: Lil', a Toy Fox Terrier, has been attending baseball games since 2006. PHOTO COURTESY OF C.P. LONG
The Miami Dade College baseball team is ready for the Dog Days of Summer—literally.

Lil', a Toy Fox Terrier owned by assistant baseball coach Kevin Long's wife Candy Long, is a fixture at MDC baseball games.

The brown and white retired show dog, whose given name is Champion Jacobs Kylemore Wildstreak, has been attending MDC baseball games since 2006.

"She has a great personality," Kevin Long said. "I wasn't a dog person, but she changed my mind."

During games, Lil' sits patiently on Candy Long's lap. The eight-year-old dog— 56 in dog years— comes decked out in a white T-shirt with a baseball printed on the back.

The outfit, Gerber infant gear, was given to Candy Long by the mother of a former MDC baseball player.

Players have taken a liking to Lil'.  

"During the first three to four seasons we would take the fastest player on the team and have Lil' race them from center field to the infield," Candy Long said.    

The energetic pooch, who weighs in at just more than six pounds, has even become a prognosticator of sorts. Before games, Candy Long routinely asks her: "Are we going to win today?"

Lil' retorts with a hearty bark — like any dog would.

Staff writer Roudy Mauricin contributed to this story.


More Sports Articles
---