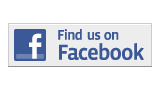 ---
Entertainment
Fear And Loathing With A Chameleon
By J.C. Urbina
Juancarlos.Urbina001@mymdc.net
Using only his voice, Johnny Depp has once again become one of the most memorable characters in film. He teams up with director Gore Verbinski for the fourth time (after working together on the original Pirates of the Caribbean trilogy) to bring the reptilian hero Rango to life.

Rango tells the story of an unnamed pet chameleon (voiced by Depp), whose loneliness and identity crisis are masked by his passion for acting. When his tank accidentally flies off his human family's car, he finds himself stranded in a scorching desert in Nevada.

Wandering with a thirst for water and purpose, the chameleon finds himself in the small town of Dirt modeled after an old-fashioned "spaghetti-western" community with all sorts of unscrupulous, gun totin', water-thirsty residents. Out of fear for his life (since "strangers don't last long here"), the chameleon fools all of Dirt's residents by playing the self-given role of "Rango"—a fearless, gun-slinging warrior from the far West.

Breathtaking is not even a strong enough word to describe the film's computer animation. From the anthropomorphic characters to the beautiful scenery to the dreamlike sequences, the visuals are so incredibly realistic and imaginative that they're haunting.

The story is effective and forces the protagonist to be as three-dimensional as possible, but the minor characters are too heavily based on stereotypes and aren't given a chance to be more original with their personalities. However, the dialogue and the humor incorporated into it are truly original. The film's jokes often have inappropriate connotations behind them that may or may not fly over children's heads—but that's why the film is exceedingly hilarious and effective.

Rango is a landmark in computer animation and film storytelling. Adults and children will enjoy it differently, but the line separating those two target audiences is hilariously obvious when watching the film.
Depp has once again proved himself to be one of Hollywood's brightest stars. He has not lost his charm.
More Entertainment Articles
---