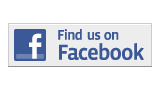 ---
Entertainment
In Space, Everyone Can Hear You Laugh
By Carolina del Busto
carolina.delbusto001@mymdc.net
From the comical mind behind Shaun of the Dead and Hot Fuzz comes a delightful comedy of galactic proportions—Paul.

There are a few things one can always expect when it comes to a Simon Pegg film: First, his real life best friend, Nick Frost, will star alongside him as his onscreen counterpart. Second, the film is meant to be a spoof. And finally, it is going to be funny and clever.

Two best friends, Graeme and Clive (played by Pegg and Frost) head out on a good old-fashioned American road trip in search of the world's most popular extraterrestrial sights; such as Area 51, the Black Mailbox, and Roswell, New Mexico. While on the road, they encounter something out of this world – an alien.

The alien, Paul, has been living on Earth for more than 60 years, but now it is time for him to phone home. Graeme and Clive—being science fiction nerds—befriend Paul and take him on board their RV and drive him to safety away from the government agents who are after him. Outrunning the Secret Service is not easy, especially in an RV, but it sure is funny.

This is the perfect movie for a science-fiction buff. Many references to classic alien films can be recognized throughout. A great way to get into the film and have a little fun is by guessing which movie the lines are from.

Pay special attention to references to Star Wars: Episode IV – A New Hope, Close Encounters of the Third Kind, Star Trek, and Alien.

The film features an outstanding supporting cast, with familiar faces such as Jason Bateman, Kristen Wiig, Blythe Danner, Bill Hader, Jane Lynch, and Sigourney Weaver; even Steven Spielberg himself lends his vocal talents for a cameo.

Paul is sure to deliver many laughs, and it just might make you tear up a bit at the end.
More Entertainment Articles
---