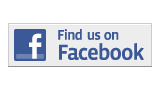 ---
Entertainment
Lupe's Lasers Lacks Love, Loses Listeners
By Gregory Castillo
Gregory.Castillo001@mymdc.net
Amid controversy surrounding his third studio album, Chicago based MC Lupe Fiasco's highly anticipated Album Lasers has finally dropped.

With pressure coming from Atlantic Records to change the music's sound and a postponed release date due to conflicts between both parties, the long delayed record is not what fans or critics—including Lupe Fiasco himself—came to recognize the acclaimed rapper for.

The follow up to 2007's Grammy award-nominated The Cool, Lasers struggles to find its own voice in almost every song.

In "I Don't Wanna Care Right Now" featuring MDMA, Fiasco's trademark deep-meaning, intricate
lyrics are sacrificed for an upbeat electro-pop experience. The result leaves you feeling like Fiasco mailed in his verses, and like the title of the song implies, really didn't want to care.

The disconnection with the music is evident throughout the album.

As explained in a February interview with Complex Magazine, when discussing the album's first single "The Show Goes On", Fiasco said, "I didn't have anything to do with that record. It was the label's [record]."

Even with the record's struggles, Fiasco's talent manages to appear, briefly, on a pair of songs.

"Words I Never Said", the albums second single, is a heavily political-driven assault on topics such as a biased media, government corruption and worldwide violence. The song features a chorus from Grammy-nominated female vocalist Skylar Grey.

"All Black Everything"—the Album's 11th track—is billed as another intelligent, well-conceived tune dealing with race, government, and social stature that includes Fiasco's trademark lingering message of positive social change.

Though glimmers of a once-heard Fiasco appear, overall, Lasers doesn't make the cut. The lack of a collective musical theme has the album falling short, even to loyal Lupe fans.

For many, the album's delay was indefinite, not just in the years and months that actually passed, but because after listening to Lasers, you never really hear the Lupe Fiasco we are all used to.
More Entertainment Articles
---