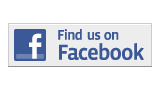 ---
Entertainment
No Limits For Limitless
By Zayda Costa
Zayda.Costa001@mymdc.net
Bradley Cooper and Robert De Niro star in the box-office hit Limitless. The sci-fi thriller will surely not disappoint but excite you.
Protagonist Eddie Mora (Bradley Cooper) is a struggling novelist who recently broke up with his girlfriend and is soon to be evicted from his apartment. While walking down the street, Mora encounters his former brother-in-law, Vernon (Johnny Whitworth). Vernon sketchily introduces Mora to a clear tablet called "NZT". Vernon explains, "You know how we only use 20% of our brains?  Well this pill lets you use all of it."  
Out of curiosity, our protagonist takes the pill and instantly becomes capable of many things he couldn't do. He becomes a best-selling author, a stock broker, a socialite, and candidate for governor. Of course, not everything that glitters is gold, and the pill has its risks and consequences. Mora finds himself having black-outs, withdrawals, and enemies. Mora soon finds himself on a constant struggle; to keep access to "NZT", keep it a secret, and to be safe from its dangers.
Cooper's acting certainly made the movie a hit. From start to finish you see Eddie Mora transform from grungy bum to successful overachiever. Cooper's narration adds to the movie's mystery and climax.  
Cinematographer Jo Willems did a brilliant job. Willems used colorful eruptions as metaphors for Mora's abrupt state of mind. The visual comparison of seeing how everything is perceived with "NZT, and without, definitely lets the audience connect with Cooper's character.
Limitless was highly entertaining. The movies' plot was spontaneous and unpredictable. Because Limitless is filled with different scenarios, the audience is kept on their toes. The concept of a brain enhancing pill does leave oneself wondering, "what if ?".
More Entertainment Articles
---