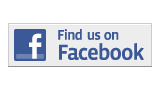 ---
Entertainment
Oscar Nominated Director Shares His Experiences
By Jessica Medina
Jessica.Medina008@mymdc.net

Star Struck: Academy Awardnominated director Denis Villeneuve was in town as part of the festivities surrounding the 28th annual Miami International Film Festival. RICHARD PIZARRO / THE REPORTER
During the 28th Annual Miami International Film Festival, Canadian director Denis Villeneuve sat down for a one-on-one interview with The Reporter.  The Oscar nominated director gave insight into his cinematic experience with short anecdotes regarding his best film thus far—Incendies—and several other topics:

What inspired you to write Incendies?

It's based on a play. I went to a small theatre in Montreal to see a play because I knew the author, Wajdi Mouawad; he is very famous at home. It was just by pure curiosity I went. I was not looking for material. I never thought I would adapt something for the screen. I just fell in love with this fantastic, powerful story. The play lasted about four hours, and I remember in the theatre there was no more oxygen—just pure emotion. The audience was in a kind of shock, and when I was walking out of the theatre I decided it would be my next movie. Most of the time when you hear stories like this they have been written four hundred years ago in Europe, but this was written by someone my age, almost my neighbor; he was living in Montreal, a young guy. I was totally astonished by his authenticity.

Did he work with you on the screenplay?

No, I was alone.

In the beginning of the film you give a very Stanley Kubrick type shot—the extreme close up of the face. Were you inspired by Kubrick or purposefully trying to create the same emotional effect Kubrick gives with this type of shot?

It is very difficult in 2010 to make a movie and not be inspired by thousands of movies, and Kubrick is one of my favorite film directors. Of course, when I was making this shot I was not thinking of Kubrick but it would be a lie to say I'm not influenced by Kubrick. When I make a shot, I try to be the first one, but of course I'm very influenced.

Who inspires you besides Kubrick?

There are a lot of film directors, but Ingmar Bergman is really a God for me. I'm a huge Coppola fan. I must say one of the directors that introduced me to movies when I was young, being from a small town the screens were filled with American directors, but one stood out. Steven Spielberg introduced me to the idea of "what it was to be a film maker".  

Did you personally pick Radiohead to score the film?

Making a film in Canada allows me to be in total control of everything creative regarding the film. Every artistic decision is me, not a producer. I wrote the film with the Radiohead songs in mind. In order to convince Wajdi Mouawad I did have to write several small scenes inspired by the play, somewhat direct transpositions, just images that would come to my mind, but he wanted me to be totally free. He said to me, "I give you total freedom, you can do what you want. I want you to go as far as you can." Now, I had to respect his idea and the story. The first thing I wrote was the first scene of the movie for him and it was with Radiohead. So, Radiohead is there since the beginning. Like I said, I don't work with a lot of money, for me it was a kind of fantasy to have Radiohead in the movie. I was saying to myself:  "I will never get the rights because it will be too expensive" but, with Radiohead it's not about money. They have to like the film, if they don't like it they won't give you their rights. So they were the first ones that saw the film in England. It was the first time anyone had ever seen it. We sent the movie to England and I was waiting beside the phone for two weeks, and I don't know who looked at the film. They told me the band looked at the film, but I don't think its true. I think maybe one or two of them looked at the film, I don't know. But still, they are my favorite band so I'm very happy.

How did you determine when to use Radiohead and when to use classical music?

The thing is Radiohead was planned; all the songs were on the script. I shot those scenes listening to Radiohead, [they were] on the set, it was a part of the cinematic process. The classical music came in the editing room. I went to Paris, France to look for a composer. He's a very talented man by the name of Grégoire Hetzel, and he composed all the score. Even the opera at the end of the film was written by  Hetzel. At the end I wanted to use Spinning Plates from Radiohead, the piano version, but what  Hetzel did was so beautiful I had to use it.

Where was the film shot?

A small part was shot in Canada, but [most] was shot in Jordan. The north of Jordan looks like the south of Lebanon. I went to Lebanon several times and various film makers said to me, "If you want the same landscape you should go to the north of Jordan." The south of Lebanon is a war zone and its not very easy or a good idea to shoot a movie when people are rebuilding their house. You don't feel very comfortable making a film there (laughs). I decided to shoot in Jordan and some in Amman. It was very fun. It was a fantastic experience. I shot the movie with people from all parts of the Middle East, and Jordan is a very young film industry so there are no technicians there. Everyone was very helpful. The government and the army were very helpful, but we needed to bring equipment in and technicians. It was a collaborative effort. In fact we shot with almost the same crew from The Hurt Locker. I saw the The Hurt Locker after I shot Incendies and some actors were even the same so that was a little funny.


When and how did you decide to write and direct film?

I hate this question because I don't know the answer. I wanted to be a film director since I was ten or twelve. I don't know, I always knew I wanted to write stories and tell stories. I love cinema. You know, in Canada the most important thing is hockey and I'm very bad. I'm the worst hockey player in Canada. So I was always sitting on the bench looking at my friends playing hockey, and I had a lot of time to think and make stories in my head. I think that is why I'm a film director.
FILMOGRAPHY

Un 32 août sur terre (1998) - The story of a young girl who—after being involved in a near fatal car crash—begins to question her mortality and decides she should have a child. After selecting a suitable father, they go on a journey to the desert where they learn about love, solitude, and self-discovery.

Maelström (2000) - Shortly after her car plunges into a river, a woman meets a man who helps her comes to terms with the issues in her life.

120 Seconds to Get Elected (2006) - This short film—literally 120 seconds in length—tells the tale of a politician who tries to win the hearts of voters with a two-minute long speech.

Next Floor (2008) - An unexpected series of events disrupts a elegant banquet where pampered guests indulge in a gruesome ritual.

Polytechnique (2009) - A dramatic depiction of the Montreal Massacre of 1989 where several female engineering were targeted and killed by a misogynistic murderer.

Incendies (2010) - The Academy Award-nominated tale of two brothers who embark on a journey to the Middle East to uncover some hidden truths about their family history. The film was showcased as part of the closing night ceremonies of the 2011 Miami International Film Festival.
More Entertainment Articles
---