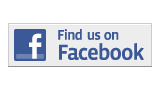 ---
News
In Brief
MDC And City Year Miami Present Tony At Wolfson Campus
Miami Dade College and City Year Miami are teaming up with Invisible Children, a media-based non-profit organization, to present a screening of Tony on April 2, at Wolfson Campus, 300 N.E. 2nd Ave., from 1:30 p.m. – 3 p.m. in Room 3210.

Tony is the story of a young Ugandan boy whose life has been tainted by violence from terrorist groups.

The event is part of the Invisible Children's Congo Tour. During the tour, 17 teams travel to the United States in vans to show films featuring Ugandans.

Scovia Angiro is one of the many speakers trying to help prevent future violence in regions of Uganda by the Lord's Resistance Army.

The event is free and open to the public. Entrance is only by RSVP.
-Monica Suarez
InterAmerican Campus Hosts Green Fair For All MDC Students
Miami Dade College's Earth Ethics Institute and the Green Team at the InterAmerica Campus is hosting a Green Fair at the campuses Flag Courtyard, 627 SW 27th Ave., on March 30 from 9 a.m. – 2 p.m.
The fair will include exhibits of "greener products" such as eco-friendly water bottles, information booths on how to make houses greener, as well as lectures by Susan Luck on "The Impact of the Environment on Health" and Capt. Dan Kipnis on "Climate Change and the Oceans."
Organizations such as Miami-Dade County Solid Waste Management, Young Friends of the Everglades and the South Florida Water Management District, will also participate in the fair.
"Big or small, every change we do will be better for the environment," said Jessica Grethel Martinez, a student at InterAmerican Campus.
The event is free and open to the public.
-Rafael Brazon Di Fatta
The X factor Auditions in Miami
Enjoy singing in the shower? Or singing with friends? How about singing in front of a live studio audience? Simon Cowell's The  X Factor, a new talent show, will be holding auditions at the Bank United Center, 1245 Dauer Drive, April 7.
Cowell's singing competition welcomes solo and group singers competing for the $5 million dollar grand prize.Contestants must be at least 12-years-old by March 1, 2011,  legal US citizens (or eligible to work full-time), and without a current music recording contract.
"It's worth a shot," said Linda Alvarado, 18, a music education major at the Kendall Campus. "I am excited to sing in front of a live audience and get judged, as a performer it's useful to know what you are good and bad at."
'The X Factor' premiers on FOX in September while "American Idol" is off the air.
For more information go to www.fox.com/theXfactor

 —Melissa Adan
Dean Chosen As 2011 Fulbright Scholar
Jeffery A. Thomas, dean of academic and student affairs at Homestead Campus, has been selected as a 2011 Fulbright Scholar.

The program is set up by the government to bring together American and foreign scholars.

In April, Thomas will travel to Moscow and Yekaterinburg in Russia to meet with administrators from different colleges and universities in Russia and compare and exchange ideas on education.

Applicants must go through a substantial application process, submit an essay and recommendation letters, as well as go through an American committee and a Russian committee.

"I heard I got the award December of last year and it is an absolute honor to have been chosen," Thomas said. "I am very excited."
- Monica Suarez
MDC Summer Course Registration Is Underway
March 7 marked the first day of Miami Dade College summer registration.

When registering, students are given the option of choosing from three different course durations.  They can choose the semester's regular 12-week classes, the first half, Summer A, or the second half, Summer B.

Late registration for Summer A begins May 9, and there is a $50 fee. For Summer B, late registration commences June 20.

To register for classes, students must log on to their MyMDC account and click on Summer Term 2011 Registration.

Students are recommended to fill out the Free Application for Student Aid and present the corresponding paper work to the financial aid offices located at every campus.
- Marvin Pineda
Dress For Success Fashion Show Sashays Its Way To North Campus
Miami Dade College North Campus, 11380 NW 27 Ave., is hosting a Dress for Success Fashion Show after the 2011 Student Government Association Vote Rally on March 30 at noon in building 4.

North Campus students will be modeling various outfits, including school, business and professional attire to show students the proper dress code for different settings.

"The purpose of this event is to educate the student body at North Campus on how the way they dress can affect them," said North Campus SGA vice president Giselle Heraux, who is helping organize the event. "Due to the positive response from our students in the past, we have decided to hold another Fashion Show during the Vote Rally."
- Crizalida Suero
Hialeah Campus Offers STEM Program For Students
Starting this summer, Miami Dade College's Hialeah Campus will be offering a new program to  prospective freshmen majoring in science, technology, engineering or mathematics.

The STEM Program, which is free only during the summer term, is a 10-week course from Monday to Thursday.

It includes exclusive presentations and trips to universities and museums with a focus on each of these fields of study.

The program is designed to enhance the education of the incoming students, while guiding them in the registration process for future courses.

"I definitely think that this program will help students will get a better understanding of their field of interest," said engineering major Roberto Andres.

Any student majoring in science, technology, engineering or mathematics and enrolled in a developmental math course is eligible to participate in the STEM Program.

The last day to register is June 15.  
- Brittany Esquijerosa
College JumpStart Scholarship Available To MDC Students
The College JumpStart Scholarship is available to all Miami Dade College students.

Students eligible for this annual, merit-based scholarship must be 10th-12th graders, college students or non-traditional students in all fields of study.

Applicants must be U.S. citizens or legal residents, must demonstrate their commitment to going to school and the ability to express their goals for getting a higher education.

All applications must be submitted by April 15 along with a personal statement attached to their application.

The first place winner will be awarded $1,500, second place will receive $750, and honorable mention recipients will win $250 in scholarship funds.
- Yesenia Iglesias
Kendall Campus Debate Team Goes To Nationals
Miami Dade College's Debate Team is headed to Portland, Oregon for Pi Kappa Delta's national convention and debate tournament from March 23-26.

The two members that will be competing are Anthony Spallone and Paul Jimenez.
Spallone and Jimenez are no strangers to debate. They teamed up to beat Britain's national team this past November.

Both will be competing in Parliamentary Debate and Extemporaneous Speaking events.

John William Todd, professor of speech and director of debate at Kendall Campus, is leading the team.

"I expect they'll be very competitive even though we haven't been competing in the national circuit," said Todd. "They are both excellent speakers."
- Rachel Rosenberg
West Campus Presents Honorary Arts Exhibition  
The exhibition titled Roberto Estopiñán, Homage to a Great Master on His 90th Anniversary, is being held at Miami Dade College's West Campus, 3800 N.W. 115 Ave., until April 12.

The exhibition is being presented by MDC's Art Gallery System and private collector and curator Gustavo Orta, to honor Roberto Estopiñán, a renowned Cuban artist, sculptor and printmaker.

Estopiñán's work such as his 1964 sculpture, The Warrior, is on display in the exhibition.

Most of Estopiñán's sculptures depict parts of the human body, such as heads and the female torso.

The exhibit is free and open to the public.
- Keith Gonzalez
MDC Film Society Organization Searching For New Talent
The Film Society Organization at North Campus, 11380 NW 27 Ave., is looking for actors to help them in short film projects.

According to event coordinator Eduardo Capriles, the organization's goal is to help create short film projects while helping students build their portfolios and obtaining real-world experience.

Although they mainly target drama, theater and performing art majors, the offer is open to all students. There is a $5 fee.

"We want to reach out to students who want to act, it does not matter what they are majoring in, anyone can help us," Capriles said.

Meetings are held in Room 1377, at noon on Mondays for officers and Wednesdays for students and participants.
- Hector Gonzalez
New Scholarship Gives Students The 'American Dream'
Starting this summer, all Miami-Dade County high school graduates will be able to attend Miami Dade College at no cost.
Announced on March 23, The American Dream scholarship requires a 3.0 GPA, an SAT score of 1270 and an ACT score of 28.
It is designed for students who qualify for college level courses and who lack funds to pay for College. To apply for the scholarship students need to fill out a Free Application for Federal Student Aid (FAFSA).
Miami Dade College recognizes that a high school diploma is no longer sufficient to compete on a global scale. 
"More and more we see how the credentials of the twenty first century knowledge based economy is the college degree," Miami Dade College President Eduardo Padrón said. "More than two-thirds of all the jobs created in the country today require post secondary training and education. Those that do not take advantage of this basically become dammed to a life of poverty."
Philanthropists in the greater Miami community helped make this scholarship possible with the donations given during MDC's 50th anniversary celebration.
— Akeem Brunson
More News Articles
---