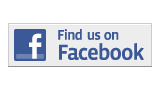 ---
News
Motivating Students, Leaving His Mark
By Julie McConnell
Julie.McConnell001@mymdc.net
As a professor and adviser, Victor Calderin motivates students at the Hialeah Campus.
Calderin was born and raised in Hialeah, Florida. After graduating from American Senior High School in 1994, he attended Florida International University until 1996 and transferred to University of North Carolina, Chapel Hill.
He completed his bachelor's degree in English and comparative literature in 1998 and a master's degree in comparative literature in 2002.     
In 2005, Calderin began working as an English professor at Miami Dade College. He is also currently the co-adviser for Café Cultura, faculty adviser for the Anime Club, a faculty co-convener for the English Committee and a co-chair for the Gordon Rule Committee.
"He has many students that come to see him in his office and he will spend hours just talking to a student, just talking, talking about anything," said Ivonne Lamazares, the co-adviser of Café Cultura, the literary magazine at Hialeah Campus. "Talking about the new films that are coming out, the new books that he's reading, whether there is a God; he just has that kind of rapport with his students and he loves it."
The idea to start Café Cultura came after a series of open-mic poetry readings called Café y Cultura were held at the Hialeah Campus. Calderin and Lamazares have been advisers for the literary magazine ever since.
In the 2010 at the Florida Community College Press Association magazine competition, Café Cultura won first place in general excellence in Division A.
John Muniz, 22, an alumn of Miami Dade College and former head designer for three years at Café Cultura said Calderin is a big reason for the magazines success.
"He really motivates us to work and to picture something great," Muniz said. "I think he's the type of person that really knows how to get people together."
Calderin has been influenced by various types of literature and authors.
"I have a very global perspective of how literature functions and the canon of literature is very epic and not just one type or one country," Calderin said. "It's fluid and changes."
That is why Calderin plans to continue sharing his love of literature at Hialeah Campus.
"It's really great teaching at this campus because it's like teaching at home," Calderin said.
More News Articles
---