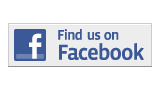 ---
Opinion
Abercrombie Zombies Invade South Beach Shores
By Rafael Tur
Rafael.tur001@mymdc.net

MANUEL PALOU / THE REPORTER
It's spring break time and we all know what that means: Miami Dade College students get to take tests and study while watching the rest of young America invade our peaceful Ocean Drive and take up all the good space on our beaches while listening to over-played rap music.

There will be loads of parties, tons of tequila, and plenty of wrinkled Abercrombie shirts—pretty much everything that makes-up Jersey Shore.

It seems ironic, living in Miami with no spring break. The rest of the world labels our coastal city
paradise, but for us locals who aren't retired and don't live in Hallandale, Miami is just the city
we live in.

However, every year during spring break, people with Hawaiian necklaces and backward placed caps
storm the beaches of our city. They cause fights, criticize local culture, and carry burning crosses from Bongo's Café to the over-priced Clevelander. These rich students come to town driving their gas-guzzling Hummers and talking way louder than any Cuban.

And since Miami is Cancun without the gang wars and the excessive kidnappings, South Florida is the prime location for over-privileged university kids to come and litter with beer cans, vodka bottles—and more beer cans.

Perhaps this is a symptom of all coastal cities. Maybe Miami is one those cities that moves too fast for students to take a break in the middle of spring and then be expected to resume studies. Maybe professors enjoy their job too much. Maybe Miami floods with spring breakers because beautiful countries like Egypt and Japan have become war zones either by the hand of mother-nature or by human nature.

This year let's welcome young America to our paradise with a bit less ignorance, and a bit of
understanding. Let's even be grateful those kids party the way they do. It's better than seeing
zombies taking control of the world—or is it?
More Opinion Articles
---