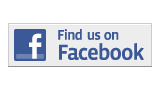 ---
Opinion
Quickfire
The 'Black Plague' Is Unleashed
On February 10, 2011 a plague was released to the world. The plague we're talking about isn't any ordinary vermin-carried sickness, it's something much worse. The Rebecca Black plague is now in full effect.

The 14-year-old pop singer of the song "Friday"—an auto-tuned, poorly written and cheaply directed music video single—amassed 35 million hits on YouTube by March 22.

Quickly becoming infamous on the web for being known as an atrocity to the development of humanity, the single reached the 33rd spot on the iTunes top 100 as of the same date.

If the video goes to show us anything, it's that dreams can come true for anyone. And if mine does, I'd love for Doc Brown to swoop into my drive way, DeLorean tires still burning, lend me the flux capacitor for a bit and let go back in time to prevent the conception of  "Friday" producer Clarice Ray.
—Gregory Castillo
Education Budget Cuts Will Sting
After graduating from high school in 2009 I feel like I dodged a major bullet.

Ever since receiving the coveted rite of passage—my high-school diploma— I've heard more and more about budget cuts facing the Florida school system.

Rick Scott, our newly elected governor, has recently proposed an exorbitant amount of budget cuts—equivalent to $700 per student according to Amy Graham, Governor Scott's Deputy Press Secretary—aimed at Florida's public school system, which is in a less than satisfactory state.

My main concern about these cuts is the teachers. If teachers are fired, those that are left will get the spill-over of extra students, which will undoubtedly cause problems. Among those problems is the fact that teachers won't be able to devote as much time to each student, which could lead to a lower retention rate.

If we take money away from the construction of America's foundation—its students—then our nation will surely crumble.
—Rachel Rosenberg
Cafeteria Needs Fast Food Options
           
Prices are ridiculously high at the cafeteria. No offense to the staff, but sometimes the food is simply not worth it. It is horrible when you can get the same thing elsewhere for less than it costs in your own cafeteria.

Some campuses have other food choices in the vicinity—some aren't as lucky. Even then, making the choice to leave campus to eat is a big decision; it requires losing the parking spot that you drove around for 30 minutes to find (That's another story).

I understand that the school needs to make money, but what they are doing to students, staff, and faculty is wrong. The school should recruit fast food restaurants to setup shop on campus and charge them a percentage of the revenue they make. It has worked at other schools, why not ours?

I don't eat food from the cafeteria often, but I hate to see my fellow students suffer like this.

-Roudy Mauricin
More Opinion Articles
---