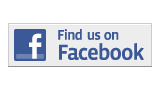 ---
Opinion
The Long Road Ahead
By Molyvenson Louis
Molyvenson.Louis001@mymdc.net
Since the January 12, 2010 earthquake that killed more than 300,000 people in Haiti, the country has been going through the roughest situation its people have faced in decades.
Now it's up to the political leaders to think of ways to rebuild the island. Are they capable of handling responsibility of such enormity?  Should there be more involvement from the population?
Hospitals, schools, shelters, and nutrition certainly should be the main priorities in Haiti. Organizations currently working to help with these immediate needs are doing their best. It is very good to see the international community willing to help. However, what is disappointing is the absence of government involvement in the efforts to help recover from the natural disaster; government left the rescues to be done by foreign forces sent to help.
It is unfair.
We can't have the country as an exclusive area for organizations to run everything that is considered public services. This isn't the first symptom of incapability to complete required task by the Haitian government. Another example is the school system that started failing at the beginning of this century, with 85% of educational institutions being run privately.
Elementary school and middle and high school have not been free in Haiti, as promised by the constitution of 1987 because of lack of public schools. A multitude of expensive private schools have emerged throughout the country, forcing kids to pay for their education.
Those that are not expensive aren't well maintained. They have small classes. Incompetent teachers are employed in those schools. Your ability to speak, and write French alone can qualify you to be a teacher in one of those establishments. The government of Haiti has failed to assure a basic education for the youth. By doing so, they are failing to assure the future of a whole nation.
Rebuilding Haiti will take more than individual work from elected leaders, but the Haitian population needs that their politicians are doing their job. Individuals must vote according to what plans candidates have to offer, instead of basing votes on their character and affiliations alone.
The needs of the people are to be put first; policies being presented by candidates should benefit the whole country instead of one group of people.
Haitians also need to start taking interest in the politics of the country, by questioning those in charge. They can make sure the necessary changes are being made.  Politicians have failed too many times. It's time for politicians to be closely watched. Explanations must be demanded.
More Opinion Articles
---