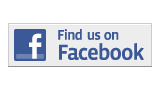 ---
Sports
Lady Shark Earns Player of The Week
By Alexander Perez
Miami Dade College softball player Stephanie Buendia was named the Florida College System Activity Association  player of the week for March 9 through March 15.
Buendia, a center fielder, batted .583 with and had four RBI during the week. She helped the Lady Sharks sweep two double headers against Southern Conference rivals Palm Beach State College and Brevard College.
"It feels good to win the award," said Buendia, a sophomore. "But it is not a big deal because it is not going to affect how well I play."
Head Coach Carlos Caro said Buendia's offensive output has been a great bonus to the team.
"Being player of the week has motivated her to continue playing strong," Caro said.  "Although it was a team effort, her contribution was huge for our team's success."
Samira Tanaka, a freshman infielder with the Lady Sharks, said Buendia has turned things around not after a rough start.
"It's because of her hard work and determination she was able to improve and earned the award," Tanaka said. 
More Sports Articles
---