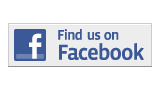 ---
Sports
New Recruits Are On Their Way For The Lady Sharks Softball
By Roudy Mauricin
The Miami Dade College softball team is restocking its roster.

Ten players, six from Miami-Dade County and four from Central Florida have signed national letters of intent.

The players will be eligible to play with the Lady Sharks next year.

"This group is great," said Head Coach Carlos Caro. "This class is as good or can be better than our championship winning class."

The players are: Carolina Otero, 18, (shortstop) of Miami Gulliver Preparatory School; Ally Schneider, 17, (outfielder) of Florida Christian; Ellen Morgan, 17, (pitcher) of Robert Morgan Educational Center (she plays softball at Miami Southridge Senior High School because Morgan does not have athletics'); Ericka Acevedo,18,( Pitcher) of Doral Academy Preparatory School ; Kayla Ogle,18, (centerfielder) and Meagan Lee,18, (third base and pitcher) of South Dade Senior High School ; Carmen Sophia Nadal,17, (first baseman) & Nicole Osterman, 18, (shortstop and catcher), both from Osceola High School in Orlando; Paris Nicole Prusak,18, (catcher) from Bishop Verot High School and Hashel Figueroa,18,(Utility player) of University High School in Orlando, Fla. 
  
Figueroa is hitting .300, with five stolen bases and five RBI. She played for the Puerto Rican Junior National Team in 2010.
Acevedo is 9-3 and has an 1.14 ERA and 74 strikeouts. She also is hitting .560 with 5 home runs and 26 RBI this season.

"I can't wait to be on the field and be a part of the team," Acevedo said.

Otero is hitting .400 and has three home runs. She was a second-team All-Dade selection.

"I'm super excited," Otero said.   
 
Caro believes the group can be special.  

"I believe all of them can make an immediate impact on next season's roster," Caro said.
More Sports Articles
---