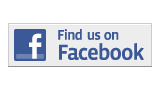 ---
Entertainment
A Rush Of Excitement
By Carolina del Busto
carolina.delbusto001@mymdc.net
The night was March 30 at the Bank Atlantic Center in Fort Lauderdale and the arena was filled with a sea of people all there for one common goal: to go back in time with one of rock & roll's greatest bands, Rush.

This is the second time around in South Florida for the legendary group—they first came back in October of 2010, but it was also the first stop in the second leg of their Time Machine tour. Rush will be stopping in just about every major city in the United States, and also make few appearances in Canada, for a total of 38 shows this summer.

As is common with Rush, they enjoy putting on a show before the show. The concert began with a short film introduction where the three band mates played quirky characters. Lead singer Geddy Lee was the owner of a sausage haus, drummer Neil Peart played a quiet police officer, and lead guitarist Alex Lifeson put on a fat suit to play an eccentric band manager. The short was titled "The Real History of Rush."

With no need for an opening act, the band came right on stage and opened with their song "The Spirit of Radio." After a short break, they started the second set with their hit song, "Tom Sawyer," and then went on to play their entire Moving Pictures album before ending with the song "Working Man."

They played an incredible set list of 26 songs for 3 hours with nothing but a brief intermission after the first hour.

Arguably one of the greatest drummers ever, Peart showcased his talent in a 10-minute drum solo towards the end of the second set. Concealed inside his drum castle the entire concert, Peart's face is nearly impossible to see, but this only adds to the mystery behind the man and makes for killer drums throughout the night.

Once the concert was over, the last clip that they played featured two very familiar faces: Peter Klaven, and Sydney Fife – yes, those are the two dudes from I Love You Man. For those that have seen the movie and are Rush fans, this closing clip certainly produced laughter.

Rush has been together for forty amazing years—that is like 1,000 years in show business—and have recorded 30 studio albums with another one set to come out later this year.

After going to a Rush concert, there are two things you learn: One, Rush is mind- blowing live. And two, real Rush fans play air drums.
More Entertainment Articles
---