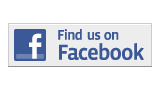 ---
Entertainment
Guys And Dolls: Behind the Scenes with Lee Pugh
By Monica Sharon
Premiering on Broadway in 1950, Guys and Dolls has received a Tony award for best musical,
as well as seen many revivals throughout its long running history on Broadway. This month, we look forward to MDC's debut of Guys and Dolls, set to be performed in Wolfon's newly renovated auditorium on April 14 and 15, at 7pm.

Directed by Amy Ibberson (who has directed numerous plays at Wolfson Campus throughout her extensive career) and choreographed by Lee Pugh (who has choreographed numerous musicals at Wolfson Campus over the past 5 years) have teamed up once again for this spectacular musical. This dynamic duo has been working around the clock with MDC students in order to ensure a performance that will make you forget you're watching a college production.

Upon entering the auditorium during one of their last rehearsals, the cast buzzes with
excitement. There's only two weeks left before they will be on stage, in character, presenting all of their hard work to their friends and family.

"You have to come to both shows. They're both completely different because they're double-casted," says Julie Martinez, who plays lead character Sarah Brown for the April 15 show. Angie Capo is set to play Sarah Brown for their first show on April 14. It looks like Sarah Brown won't be the only lead character double-casted for the show. Sky Masterson, the male lead will be played by Mario Gastello for the first show, and Michael Gonzalez for the second show.

Miami native, Lee Pugh has choreographed numerous shows for MDC's Wolfson campus over
the last five years of his career, such as Oklahoma, Side by Side, and Cabaret. He has been known to turn the least experienced dancers into "triple threats" by show night. In this interview with Lee Pugh, we look at everything from his steps to success, to the problems he has faced over the years with MDC's support for our college productions.

Q: How many times a week do you rehearse with the cast?
A: We rehearse about three times a week; Mondays and Wednesdays from 2:50-5:30 p.m. and
Fridays from 1-4 p.m.


Q: What are you doing to prepare these actors for their musical numbers?
A: For theater, you have to be a triple threat; you have to be able to sing act and dance. What I usually do to prepare them is a lot of technique classes. We always do classes over the summer which is about 4-6 weeks, and I focus basically on technique. I give them a lot of jazz training; there are warm-ups and across the floor work. We work on pirouettes, we work on jumps and leaps, and I give them a lot of choreography for other numbers. When it's time to choreograph for a production or a show, we have that [training] going into it."


Q: What musical numbers are you choreographing for them?
A: I am choreographing "bushel and a peck", "take back your mink", "guys and dolls", "Havana
nights", "crapshooters", and the finale.


Q: What musical numbers will you be performing with them and why?
A: I will be dancing in the "crapshooters" number, which I'm excited about, and the "Havana"
scene. I get to dance with someone, and there's also a really cool fight scene at the end, which I'm really excited about too. In the past years that I have been here, I have always wanted to be in a number, so I have found a way to incorporate myself in these numbers."


Q: What challenges do you face as a choreographer at MDC?
A: The challenge as a choreographer is mainly getting everyone to be on point. I usually
take the choreography to a different level for every show. I have a lot beginners that don't really
understand the movement so we go through rehearsals a bunch of times, go over a lot of steps, and I just work with them until they understand what it is that I'm trying to bring to the dance floor.


Q: Has it been difficult to get rehearsal space at MDC? If so, why?
A: I am so glad you're asking me this question. Yes, it really has because a lot of times. I feel when it comes to musical theater, we don't get the respect that we deserve. A lot of times, we don't get a chance to be in the auditorium as much as we need to be, and as soon as we need to be. We do have the option of room 6400, which is great, we use that dance room. But when it's time for the whole cast to get used to a stage, I think that we do need more time. It helps with our show, the progress and what we're trying to do, so that we're not cramming everything in the last two weeks before production."


Q: Has MDC done anything to help create a smooth production?
A: At the beginning, it's usually very difficult but as the show progressed, they have made some
good adjustments for us. I would actually like to see MDC get more involved when it comes to the arts, because I feel they pay more attention to other things, and when it comes to the arts, they usually neglect it. We have a lot of talented people here at this school, and I would really like to see them [MDC] put more of an effort into contributing to the arts, so when our production is ready, they're more willing to showcase and promote it. If they did that, it would be much better for the students and the faculty that are behind the shows.


Q: In your opinion, could more support from MDC affect the performance?
A: I think that if we did have more support from MDC, our production would be affected in a
positive way. The performers tend to get more excited when it comes to a well-supported show because they have people backing them and we could all be at ease because we wouldn't have to worry about rehearsals. When we have to rely on ourselves more, it puts a lot of stress on us and takes away from our performance and our focus for what we need to do as actors, dancers and singers.
More Entertainment Articles
---