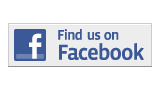 ---
Entertainment
Pop Art
By Mark Pulaski
Mark.pulaski001@mymdc.net
A pink dragon lies motionless on the floor, smoke billowing through its nostrils. A stormtrooper, clad in white body armor, guards over a pair of dreadlocked students.  A well-dressed lion sits in the middle of the crowd, it's wide eyes observing all the commotion.
This is no fantasy land; it is the Fred Shaw Plaza at Kendall Campus.  These creations are all part of the festivities incorporated into Arts & Letters Day.
Arts & Letters Day—now in its 19th year—is a "faculty driven, grassroots event" designed to celebrate artistic expression.
This year's event ran from April 5 through April 7.
"It's more than a festival," said Richard Rose, music director for the event. "Its purpose is to remove the barriers between artists and audiences." 
Since it's inception in 1993, Arts & Letters Day has featured such keynote speakers as filmmaker Spike Lee, Pulitzer Prize-winning columnist Leonard Pitts Jr., and author/journalist Carl Bernstein—most famous for his role in uncovering the Watergate scandal.
Program director Marta Magellan is proud to have such heralded professionals on hand to share their experience with the students at Kendall Campus.
Magellan notes that because the campus is so far from the typical art scene in Downtown Miami for example, Arts & Letters Day provides an opportunity the students would otherwise lack.
"We wanted our students exposed to the arts, so we decided we'd bring the arts to them instead of sending them across town," Magellan said.
Among the key events this year were: a performance from renowned mandolin player Bill Walach, a sidewalk chalk art contest and a special presentation from the keynote speaker, punk-rock icon Iggy Pop.
Pop was on hand recounting stories from his past as well as elaborating on what the future has in store for college students.
"Focus on a goal above and beyond a format," Pop said to the group of about 250 students. "When you do something new; you're going to get in trouble. Look for that."
He hopes that students won't necessarily follow his life as an example; instead he wants students to carve out pathways of their own.
"Use education to find something that agrees with who you are; some way that you can find a life that has some of your own self in it," Pop said.
Rose, who managed to secure Iggy Pop as the keynote speaker after meeting him at the Miami Book Fair International, is happy with the opportunity that this day provides to the students.
"We hope to offer students a chance to see the world through the eyes of others, offer them a bit of inspiration and encourage them to appreciate and create art," Rose said.
Sara Rojas, a 19-year-old nursing major, is one of those students.
"This is the one thing I wait for every year," Rojas said. "I love Arts & Letters Day."
More Entertainment Articles
---