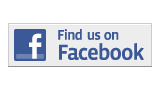 ---
Entertainment
Strokes Have A Good Angle
By Monica Sharon
It has been five long years since the Strokes' third and last album Impressions of Earth, and fans have been waiting anxiously to hear the songs on their new album, Angles.

Released officially on March 22, the new album harbors a collage of various styles, ranging from their usual darker rock sounds to electro-pop.

Angles is their best album since Is This It debuted in 2001.

Straying from their usual darker sound, The Strokes have opted to use lighter, happy-go-lucky songs for the second half of their album. They have even included a reggae beat in "Machu Picchu", which Julian Casablancas uses to tell his audience that he is "putting your patience to the test." Though they do have some great songs such as "Two Kinds of Happiness", "You're So Right", "Taken For A Fool", and "Undercover of Darkness", which is an old favorite from their underground days in New York, some of their lighter songs sound a bit like The Shins.

Overall, the five recommended tracks are worth the $9.99 that iTunes charges for the download. After all, five good tracks on a single album is hard to find nowadays.

For those who aren't very attached or aware of their older albums, Angles will be much loved for the eclectic mix of songs. And for the hardcore fans: you'll probably lean more toward the five tracks mentioned previously.

So, after five years, a couple of solo projects, and much head-butting between the band's members, what do we have? A ten track album that will be "putting your patience to the test" Hopefully their next album will debut faster than this one.
More Entertainment Articles
---