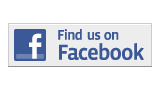 ---
News
Disaster In Japan Touched Close To Home Court
By Gregory Castillo
Gregory.Castillo001@mymdc.net
When the phone rang at 2 a.m. on March 11, Yukie Futami didn't think much of it.
"I thought, 'what the hell'?" said Futami, 20, a defensive specialist on the Miami Dade College women's volleyball team. "I hung up and went back to sleep."
Everything would soon change.
The next morning, Futami's phone was bombarded with text messages, phone calls and Facebook notifications.
Her homeland—Japan—had been struck with 9.0 magnitude earthquake followed by a tsunami that devastated the country.
Futami looked for comfort. She woke up her friend and teammate Mima Hajdukovic.
"She was stressed out thinking about her family," Hajdukovic, 22 said. "I was doing my best to keep her out and not having to think about it."
Futami had to wait until she got to Wolfson Campus to gather details about what had happened.
"I opened the door to my class and my professor was showing students what had happened on CNN," Futami said. 
Frantic and worried, Futami tried to reach her family.
"I had to call my mom, but the phone wasn't working. I called them 10 or more times. I called my grandparents' house, no answer," Futami said. "Then I tried to call my dad at his cell phone but I got nothing."
Futami was fortunate, her family was unscathed.
But the damage to her country had been done.
The Tōhoku earthquake and tsunami took the lives of more than 12,000 people and damaged or destroyed thousands of buildings and homes.
A homeland she had last visited two weeks prior. Her family's home was also badly damaged. But things have not been easy.
"The hardest time so far was when my mom asked me, three days after the earthquake, 'why don't you come and stay here with me? Why don't you come back and stay here and help,' that was the worst," Futami said. "­I'm 20; I'm supposed to work and help my parents. I have three younger sisters and they have financial problems but I can't help."
Despite the devastation, Futami said her family was fortunate. Their home will be fixed. It was insured. 
That has done little to console Futami. When her heart lies 10,000 miles away,  she can't help but feel helpless.
It has affected her school work. Her professors have been lenient.
"When you're ready to take the tests, you can take the tests,' they told me. I still haven't taken one of them," Futami said, with a slight smile.
Futami has attempted to follow her normal routine.
She attends team practices, regular conditioning, works for media services at the Wolfson Campus and has not lost track of her love for volleyball.
"I want to be No. 1 and play in division I of the National Collegiate Athletic Association," said Futami, who is a first team All-Florida selection.
Meanwhile, Futami will continue to lean on her friends and family for support. 
"She's a strong kid; she's coping," said Origenes Benoit, the head volleyball coach at MDC. "Little by little she's moving on. She's a fighter."
More News Articles
---