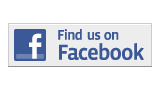 ---
News
In Brief
Wolfson Campus Hosts High School Mathematics Olympics
Miami Dade College is hosting its second-annual High School Mathematics Olympics at the Wolfson Campus, 300 NE 2nd Ave., in the Chapman Conference Center.

The event, which runs from April 7 through April 21, is for high school students throughout Miami-Dade County that have completed either an algebra, pre-calculus or trigonometry course.

Each of the 30 participating schools is allowed a maximum of two groups with four members represented by a professor. The students are evaluated twice: individually and in a team.

The top three scoring individuals and teams are awarded a trophy and a certificate of achievement.

"This is an excellent opportunity for math students to get together and participate in an event that will help them in the future," said Alvio Dominguez Mathematics Club Sponsor.
- Brittany Esquijerosa
Poetry Invades Miami
On April 1, the city of Miami will be invaded by poetry.
According to omiami.org, "O, Miami is a month long series of events and projects with the simple goal of every person in Miami Dade County finding a poem."
Events will take place throughout the city at all sorts of locations, from downtown clubs, to outdoor park readings, to record shops, concluding with a special reading by the United States Poet Laureate at the New World Center, 500 17th Street.
A variety of poets will be reading their work; among them is Oscar-nominated actor James Franco. Franco will be reading his poems in a session entitled "Poetry and Persona" on April 29, at 7:30pm at the New World Center.
For a complete list of activities visit www.omiami.org.
—Carolina del Busto
InterAmerican Campus Unveils Intricate Math Sculpture
Students and faculty at Miami Dade College InterAmerican Campus, 627 SW 27th Ave., a math sculpture to heighten math awareness.

The sculpture is a 10-foot wide, 4-dimensional, omni-truncated, 600-cell polyhedron with 31,000 parts.

To campus will host the unveiling of the project on April 15 from noon to 1 p.m. at the campus flag courtyard. The sculpture will remain on display until the end of the spring semester.

"I believe the sculpture will catch many students' attention and make them see math in a more positive and interesting aspect," said Rosalba Daniel, 19, a biology major.
- Brittany Esquijerosa
Medical Center Campus Professor Honored By Haitian Women of Miami
Marie O. Etienne, a nursing professor at Miami Dade College's Medical Center Campus, was nominated at Fan Ayisyen Nan Miami's Annual Spirit of Justice Gala, as woman of the year for her accomplishments and involvement in the Haitian community on March 8.

FANM, which opened its doors in 1991, is an agency with a goal to help low-income women and their families and victims of maltreatment, neglect, violence, and racism

Etienne has been recognized for her work by numerous organizations such as the National Black Nurses Association, the American Red Cross as well as political figures like the Mayor of the City of Miami, Tomas Regalado.

Her efforts in aiding Haiti and its victims from the recent earthquake is just a small portion of her involvement to improve the Haitian community.
- Alexandra Dalpe
SWER Walks For Freedom
Students Working for Equal Rights successfully organized the "Freedom Walk" a three-mile national peace march on March 28, starting at the Freedom Tower in downtown Miami to InterAmerican Campus.

The event included more than 100 supporters and numerous members from state and national organization. The rally was effort to stop state legislation from passing SB 2040, Florida's version of the Arizona Immigration Law that would allow police officials to check the citizenship status of people under arrest or subject to criminal investigation.

The march included Juan Rodriguez of SWER and Florida Immigration Coalition, pastor Pablo Lago and Spanish American League Against Discrimination representative Marco Regalado who spoke about the bill and advocated for the DREAM Act.

Students interested in getting involved should contact Stephanie Wall, head delegate of SWER.
- Marvin Pineda
Chandler Award For Student Religion Writer Of The Year Available For MDC Students
The 2011 Chandler Award for Student Religion Writer of the Year is looking for entries.
Students who wish to enter must submit three faith, ethics or spirituality based stories published during the 2010–11 academic year in campus newspapers, or magazines.
Stories can be from print publications or online.
The winners will be notified in July and will receive $600 and an all expenses paid trip to Durham, N.C. to claim their prize at the Religion Newswriters Association's annual awards banquet and conference this September.
Entries must be submitted by May 2.
- Isabelle Anadon
Kendall Campus Keeps Students In Shape With New Activities
Miami Dade College Kendall Campus, 11011 SW 104 St., is offering fitness classes for students Monday-Friday.
The classes include everything from Zumba to Yogalates. They are aimed at helping students get active, stay in shape and relieve the day-to-day stress of college classes.
The MDC ID Card is required to use facilities and participate in exercise classes.
According to Kendall Campus speech professor and yoga instructor Kristen Rosen-Gonzalez, "yoga and physical activity are a wonderful way to not only the work the body, but also the mind."
Classes are free and open to all students.
- Richard Pizzaro
North Campus President Honored With The Hispanic Leadership Award
North Campus President José A. Vicente received the 2011 Hispanic Leadership Award in the category of education on March 25 at the restaurant Barton G.

The award, which was presented by Liliam Lopez, president and co-founder of the South Florida Hispanic Chamber of Commerce, and Chairman of the Board, Santiago Quintana Jr., is for members of the South Florida Hispanic Chamber of Commerce that are in good standing and have contributed to enhancing the quality of education in Miami-Dade County.

"Dr. Vicente is a true leader in our community," Lopez said. "No other president has received this award before."
- Crizalida Suero
USA Today Reporter To Speak At Kendall Campus
USA Today reporter Alan Gomez will be the featured speaker at the Kendall Campus,11011 SW 104 St., Room 413 during the MDC Journalism Speaker Series on April 13 at noon.

During his career, Gomez has covered various beats, including local, state and federal government, education and the military. He has reported more than 12 hurricanes, brush fires in Florida, flooded cities and an earthquake in Haiti as well as many ongoing wars.

Today, Gomez is working in Washington, D.C. reporting on Congress, the Tea Party and immigration issues.

Gomez's presentation will close this year's Speaker Series.

The program will end with a 15-minute question and answer session.

The event is free and open to the public.
- Monica Suarez
Two bills passed through Judiciary Committee
Senate Bills 2040 and 318 are making their way through the legislator, possibly affecting Florida's stance on immigration.
SB 318 passed unanimously 7-0 through the Judiciary Committee on April 4. This bill would allow undocumented students in the state of Florida to attend a state college or university with in-state tuition.
The bill has three more committee stops to go before it hits the senate floor.
In addition, SB 2040 passed the Judiciary Committee 5-2 on April 4.
It would mandate businesses in the state of Florida to submit all employees to E-Verify, an electronic verification program by Homeland Security, aimed to ensure that all employees are documented citizens or have a work visa.
For more information, contact the Office of Senate President (321) 752-3131.
—Akeem Brunson
More News Articles
---