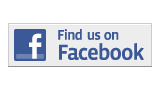 ---
News
Students' Winning Films To Be Screened At North Campus
By Anna Carabeo
Anna.carabeo001@mymdc.net
North Campus' School of Entertainment & Design Technology will be hosting their second annual Cinema Al Fresco Film Series on April 20 at the Science Complex Plaza at 7:30 p.m. 
Students were given from Feb. 2 to March 25 to produce a 10-minute film of their own. In order to be eligible, films had to incorporate dance. The selected films will screen from 8-9:15 pm. 
Ece Karayalcin, a film professor at North and Kendall Campuses, started the project for one of her classes during the 2010 spring term, originally titled Miami, I Love You.
It has now expanded from a class project to a film-festivity for all students in the SEDT.
Karayalcin said this year's dance-themed films will be judged by a panel of industry professionals. The selected movies will be edited together for screening.
"Last year in my film class we did Miami, I Love You and it was a great success," Karayalcin said. "This year, any student from the School of Entertainment & Design [is] able to participate."
Film production and technology majors, Raymond Linares and Darian Faroy, are both in Karayalcin's film production classes and are first time participants to Cinema Al Fresco.
"Ece came up to me after class and said that I should get involved with the project," Linares said. "I immediately turned to Darian and we started working."
Faroy and Linares submitted their film titled local residance.
"We are both musically inclined," Linares said. "And since we live in Miami, we tried to incorporate different types and styles of dance on-screen people can relate to."
Linares said they had a plan from the beginning and just followed it through. The duo said making the movie was an enriching experience.
"If there's one thing that Darian and I have truly and honestly realized during the making of local residance is that no matter what, there is nothing that can stop you from making a film exactly what you want it to be," Linares said. "If you haven't done it yet then you haven't dreamed hard enough. Go out there, and make it happen."
More News Articles
---