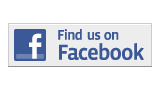 ---
Opinion
Quickfire
Vending Machines Dispense Nothing But Trouble
I was on my way to class and I needed some sugar to pick me up, so I stopped by the vending machines. When I put my dollar in the machine, it made a strange clicking noise like the Predator on a snack binge. The machine refused to give me my food.  

When I looked down to press the button that returns the change, it was missing.

Then I went to the bursars office and after speaking to a somewhat recalcitrant accountant, found out that they wouldn't have anymore refund coupons for the next "couple" days.  What if I don't want a freaking coupon? What if I just want my dollar back?  

I would really appreciate it if MDC could upgrade their decades-old vending machines. I've spoken to alumni from the 80s and 90s who tell me that some of the machines at school are the same ones they dealt with when they were here.  This whole process of running back and forth from the bursars office to the vending machine is getting old, just give me my money so I can get to class.
—Elias Cruz
Assange's Full Dance Disclosure
After the year Julian Assange had— revealing the dirty laundry and corruption of the world's political and private sectors—the editor-in-chief of WikiLeaks has had his own file dump of sorts.

A video released in March revealed a grey-haired, carefree Assange dancing at a club in Iceland. (I use dancing loosely as his moves on the floor are more reminiscent to a 16-year-old teenager on an ecstasy trip.)

Assange's spaghetti-like moves labeled "Dancegate" by some, is a perfect example that karma applies to everyone.

Think about it, what's worse, being expedited to another country where you're being tried for the sexual assault of two women? Or, helping enforce the racial stereotype that white men and in this case, information-seeking, social-changing, whistle-blowing Australian's can't dance.

If I were him, I'd take the jail time and practice my dance moves in the slammer (which sounds like the plot to a cheesy, 90's inspirational flick to me.)
—Gregory Castillo
More Opinion Articles
---