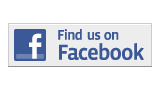 ---
Sports
Baseball Veteran Inspires Team
By Jessica Ferralls
jessica.ferralls001@mymdc.net
Baseball is in Jim Mansilla's blood.

The 61-year-old Associate Head Coach of the Miami Dade College men's baseball team picked up the sport when he was six-year's old in Plainfield, New Jersey.   

Mansilla played at Plainfield High School before graduating in 1969.

He came to Miami when he was 19-years-old to attend MDC. Mansilla earned his associate degree in physical education in May 1971. Later, he earned his bachelor's degree from The University of Toledo.

Mansilla has been teaching first aid, health analysis, and S.L.S. classes at MDC North Campus for more than 22 years.

"He's an inspiration to the team," sophomore pitcher Derek Law said. "Even when stuffs going wrong, he's the guy to pick you up."

Mansilla has had stints as a Head Coach for an Italian baseball club, The Rimini Pirates, in the mid 1970's to early 1980's.

"He is an ambassador of MDC baseball. Mansilla has seen all the changes and been here through the thick and thin," said MDC Head Baseball Coach Danny Price said. "He's the guy that brings it all together from the alumni standpoint, the link to the past."

Mansilla briefly signed a professional contract with the Oakland Athletics' minor league team in the Midwest League in Burlington, Iowa in 1973.

His experience helped him shape the way he coaches baseball.

"He's a great guy," said MDC sophomore outfielder Christopher Morales. "I've been with him for one year already and this is my second year with coach, his motivational speeches before every game get me fired up."  
More Sports Articles
---