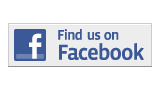 ---
Sports
FCCAA Changes Its Official Name Upon Majority Vote
By Hector Gonzalez
Hector.gonzalez012@mymdc.net
Since 1975 all community and junior colleges statewide in Florida have been regulated under the Florida Community College Athletic Association.

Nothing lasts forever.

Last fall semester the 28 community college presidents voted to change the FCCAA to the Florida College System Activity Association.

The change comes after a number of colleges including Miami Dade College started offering four- year degrees.

"It's not like a university that offers a full four-year degree, now some of the community colleges are offering them in a few of their programs," Jeb Blackburn the Executive Director of the FCSAA said.

The FCSAA regulates, coordinates and promotes intercollegiate activities like brain bowls, student government, publications and athletics.
More Sports Articles
---