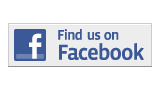 ---
Sports
Q&A's with Lady Shark Softball Player
By Roudy Mauricin
Veronika Fukunishi, an outfielder for the Miami Dade College softball team has been an asset to her team.
Fukunishi has 14 runs , holds a perfect fielding percentage and is batting .397, all while leading the Lady Sharks (24-16, 12-4 Southern Conference)  with 29 RBI and 5 home runs.

"She has been one of the best hitters I've seen in 22 years, and is a very coachable player," MDC head softball coach Carlos Caro said.

The Reporter sat down with the team captain to ask her some questions about life, sports and her career goals.

Q: Why did u choose to play softball at MDC?
A: I choose MDC because I had some friends that were playing softball at the college; we are international players so we didn't know how it works. I came because it was a good opportunity to play softball at the next level.

Q: What gets you hyped up before a game?
A: Hispanic music because everybody dances to it.

Q: Do you have any pregame rituals?
A: I just pray

Q: What is your favorite play in softball?
A: A diving catch. I think it's the most inspirational thing during the game. It makes you want to play more.

Q: What are some of your goals in life?
A: Get my bachelor's degree in business administration, go back to Brazil and help my family so I can provide them a better life, and win one more national championship.

Q: You were part of the national championship team that won it all last year, how does that feel?
A: Amazing. Everyday that you worked, every single ball I tried to catch at practice gave me great results. I don't regret anything. I just wish we could turn back time.

Q: What are some of your hobbies?
A: Sleeping, dancing, but if I don't have softball, I don't have anything to do, because it is already part of me. I need it. It is like a drug for me.

Q: Do you think your team can repeat as champion's this year?
A: The team from last year was perfect! We have to work on it a lot.

Q: President Barack Obama is coming to the MDC North and West Campus graduation ceremony as a guest speaker, anything you want to say to him?
A: That's a hard question. Well try to make the USA a better place to live and I hope to graduate from MDC and meet someone important.
More Sports Articles
---